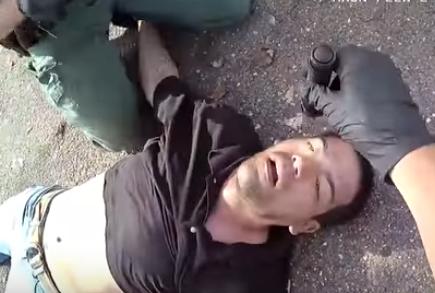 Nogales, Arizona: US Customs and Border Patrol stopped a tractor-trailer truck containing 254 pounds of Fentanyl, enough to kill 57 million people, crossing the US-Mexico border at the port of entry into the US. A dose of only two milligrams is enough to kill a person. In addition, the truck also contained 395 pounds of methamphetamine. -GEG
U.S. Customs and Border Protection officials announced on Thursday that officers made a record-breaking seizure of fentanyl on the U.S.-Mexico border that was enough to kill tens of millions of Americans.
"According to U.S. Customs and Border Protection, a canine officer alerted other officers to the presence of 254 pounds of fentanyl hidden inside an 18-wheeler carrying cucumbers, during a secondary inspection at the Mariposa port of entry just past noon on Saturday," The Arizona Republic reported.
"This is the largest fentanyl seizure in any port of entry," CBP official Guadalupe Ramirez said. "In CBP, in the history of CBP, this is the largest fentanyl seizure."