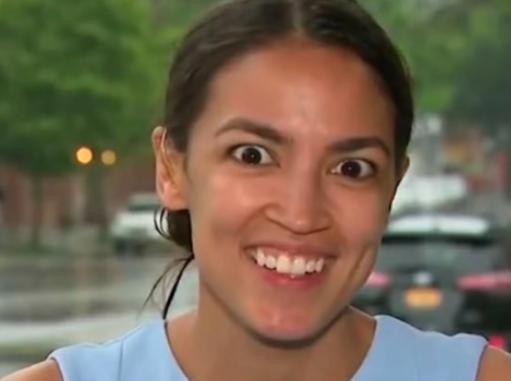 Campus Reform queried students at the University of Miami about Alexandria Ocasio-Cortez' progressive Green New Deal program, which they supported until they discovered that use of coal, oil and natural gas would be eliminated within 10 years, giving people who are "unwilling" to work would receive an income, and eliminating air travel in favor of high speed trains.
Last Thursday, Commie princess Alexandria Ocasio-Cortez unveiled her radical 'Green New Deal' plan on her website.
It was a complete disaster.
The Green New Deal is a Communist scam that included guaranteed income for Americans 'unwilling to work.'
The 14-page Commie wishlist also included a plan to transition to all electric cars and completely eliminate airplane travel — because trains over the ocean is a genius idea!
The Democrats also want to get rid of cow flatulence — which means all cows would be eliminated.
Within hours, the Green New Deal was yanked from Ocasio-Cortez's webpage.
Campus Reform asked students at University of Miami if they supported Ocasio-Cortez's Green New Deal — the students all loved the "progressive" plan…until they found out what's really in it.