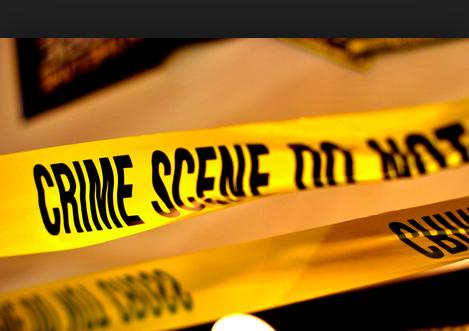 US: The 'First Step Act' is a new criminal justice reform bill being considered that allows inmates to earn early release for up to one-third of their sentences. Twenty violent crimes and serious drug crimes are included in the program that include trafficking in cocaine and methamphetamine, strangling a spouse or intimate partner, street-gang felonies, assault with intent to commit rape or sexual abuse, and similar crimes. -GEG
A Republican U.S. Senate document circulating among GOP offices opposed to the so-called FIRST STEP Act, a criminal justice reform bill making its way through Capitol Hill, lists 20 violent crimes that would be eligible for early release under the legislation.
It remains to be seen if these matters will be addressed in the final version of the legislation, which is still in flux, but this circulating GOP Senate document illustrates just how divisive this particular legislative push is proving to be inside the GOP at a critical time for the party.
The staff-level letter, which lists the crimes that include drug trafficking, assaulting law enforcement, and making death threats against U.S. lawmakers, begins by addressing where this information came from.
A GOP Senate staffer wrote to colleagues in the letter obtained by Breitbart News exclusively:
I wanted to share some additional information about the FIRST STEP Act that may be of interest to your office. As the Department of Justice has confirmed, the bill creates a new time credit system that allows inmates to earn early release worth up to one-third of their sentence. Some offenders are ineligible to receive these early release time credits because the offense is listed on an 'exclusion list'. But here is a partial list of crimes that an offender can commit and still be eligible for significant early release, according to Department of Justice Attorneys.
From there, the letter goes on to list the 20 violent crimes that would be eligible for early release under the bill:
Trafficking cocaine or methamphetamines, even if convicted as a kingpin (18 U.S.C § 841(b)
Strangling a spouse or an intimate partner (18 U.S.C. §113(a)(8)
Trafficking fentanyl, except in rare cases (18 U.S.C. § 841(b))
Providing or possessing contraband, including firearms, in prison (18 U.S.C. § 1791)
Felonies committed while in a criminal street gang (18 U.S.C. § 521)
Escape of prisoners (18 U.S.C. § 751)
Rioting in a correctional facility (18 U.S.C. § 1792)
Importing aliens for prostitution (18 U.S.C. § 1328)
Assault with intent to commit rape or sexual abuse (18 U.S.C. § 3559(c)(2)(F))
Threatening to murder a congressman, senator, or government official (18 U.S.C. § 115(a)(1)
Drug-related robberies involving assault with a dangerous weapon (18 U.S.C. § 2118(c)(1)
Violent carjacking resulting in serious bodily injury (18 U.S.C. § 2119(2))
Stealing immigration documents for the purpose of keeping an immigrant in slavery (18 U.S.C. § 1592)
Attempt or conspiracy to engage in human smuggling (18 U.S.C. § 1592)
Failing to register as a sex offender (18 U.S.C. § 2250)
Arson (18 U.S.C. § 81)
Blackmail (18 U.S.C. § 873)
Domestic assault by an habitual offender (18 U.S.C. § 117)
Hate crimes (18 U.S.C. § 249)
Assaulting a law enforcement officer with a deadly weapon (18 U.S.C. § 111(b))