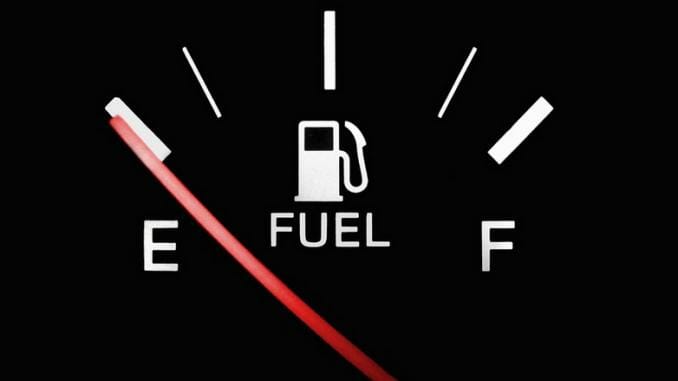 Venezuela: Drivers wait
ed
between
3
 to
5
days 
in the searing heat
at 
service stations for the arrival of gasoline
. The ghastly delays were due to a 
short
age of gasoline
 and a new payment scheme devised
devised by President Niclolas Maduro 
to prevent foreigners from
buying gasoline that is subsidized by the 
government.
The payment system, which 
includes biometric fingerprints and an ID card
, proved to be so burdensome that it finally was abandoned
. 
-GEG
Car owners in Táchira, Venezuela, had to wait up to five days to buy gasoline this week after Nicolás Maduro's socialist regime piloted a new scheme to keep foreigners from profiting off of subsidized prices.
Drivers reportedly had to wait between 72 to 96 hours in the searing heat outside service stations for the arrival of gasoline, a product in increasingly short supply amid the country's dire economic crisis.
"We have waited three days in a row. They say that the gasoline lorry arrives in the night and we hope that is the case," Jorge Bezones, one of the drivers waiting in the queue, told El Nacional. "On Wednesday they were going to rob us. In addition, there are gentlemen over 80 years old in line when they should be at home resting."
To help pass the time and feel more comfortable, many drivers took items from their homes such as pillows, hammocks, board games, and food dishes into their cars.
After five days of waiting, the scene eventually turned to chaos as drivers began to protest by blocking the streets and covering them with debris. Despite the efforts of police to calm the situation, Maduro eventually suspended the new policy.