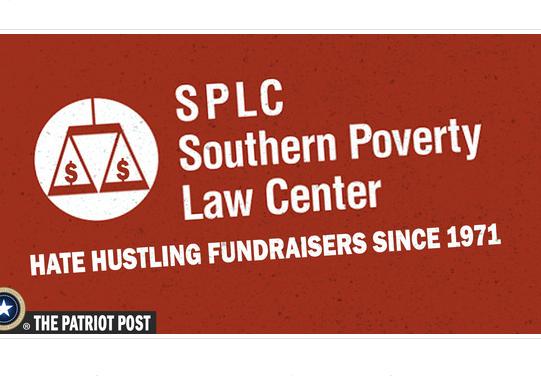 This week the SPLC persuaded Visa and MasterCard to block credit-card donations to David Horowitz' Freedom Center. Horowitz is the founder of the Freedom Center, he publishes
Frontpage Magazine
, and is the director of Discover the Networks, a website that tracks leftists – so, naturally the leftist SPLC want him shut down.
According to
Wikipedia
, Horowitz' parents both came from imperial Russia, and his father left in 1905, during a period of pogroms. His parents were schoolteachers, supporters of Stalin, and longstanding members of the American Communist Party.  David Horowitz was a leftist in the 1960s and 1970s and collaborated with the Black Panthers. Then, over time, he became a conservative. The SPLC says that Horowitz blamed slavery on black Africans and Arabs, but Horowitz replies that he never claimed that ONLY blacks and Arabs were responsible for slavery but was making a case that, if it is just to demand that whites pay reparations to blacks because their ancestors purchased slaves, then the demand also should include reparations from blacks and Arabs because their ancestors captured and sold slaves. The SPLC is not interested in this logic. It just want Horowitz out of business, and apparently the credit-card companies do also. -GEG
Former leftist leader David Horowitz former the Horowitz Freedom Center three decades ago to speak out against the evils that the Left has waged against America. The purpose of the Freedom Center is to to educate Americans on who the troops of the Left are, what they want, and what their plan of battle is.
Because of the organizations outstanding work they have been a frequent target of the Southern Poverty Law Center (SPLC) hate group.
For years the SPLC waged a war of its own on the Horowitz Freedom Center. The SPLC is also the same group that Twitter and Facebook use to fact-check target and censor conservative sites.
This week the SPLC got Visa and MasterCard to block donations to the Freedom Center.
No conservative voices will be allowed in America.
The left is out for complete elimination of prominent conservative voices and publishers.
This is the new America — we are no longer the home of the brave and land of the free.