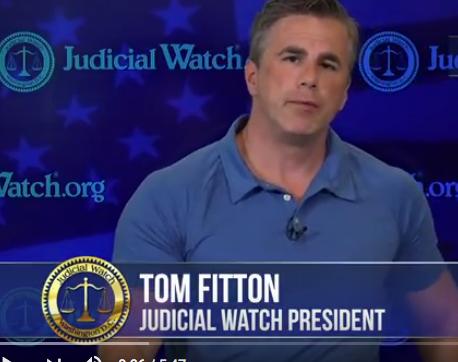 Judicial Watch finally obtained the FISA warrants they requested.  The documents are heavily redacted, but do show that the discredited Steele dossier was the primary evidence used to obtain the warrant and three renewal warrants.  James Clapper connects Obama to the Steele dossier, 'spygate' and the Mueller investigation.
Judicial Watch
obtained
412
pages
of top-secret documents related to surveillance conducted against former Trump campaign aide, Carter Page.  The documents include an October 2016 application and three renewal applications for Foreign Intelligence Surveillance Act (FISA) warrants that were used to wiretap and spy on Page.
The document relied heavily on the discredited Christopher Steele dossier that was funded by the DNC and Clinton campaign, but the FISA court was not advised that the Steel dossier was funded by the DNC.
Gregg Jarrett called James Comey a liar because in an interview with Bret Baier, the former head of the FBI said that the Steele dossier was "not a critical part" of obtaining the FISA warrant, however, dossier was the main evidence presented to obtain the warrant.
Comey is begging Democrats to avoid joining the radical socialists on the left because if Democrats are too extreme, they will lose the midterm elections.  Those who are complicit in Hillary Clinton's email crimes and cover-up are hoping for Democrats to save them from prosecution.
James Clapper, Obama's former National Intelligence Director, told Anderson Cooper that Obama off the sequence of events that led to the Mueller investigation by tasking the intelligence community assessment (aka the Russian witch hunt).
Read full article about Comey here…