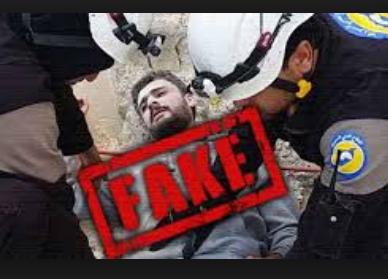 The controversial White Helmets who have been involved in staged "gas attacks" in Syria that were used as a pretext for attacking Assad, are fleeing the country and will reportedly move to Western countries.  Their exodus coincides with Trump's talks with Putin where it appears that they both promised Israel they would contain Iran's influence in Syria. 
RT reported that 422 White Helmets "civil defense workers," out of an estimated 800, were evacuated and will be resettled into the UK, Canada, and Germany.  Jordan says it has already taken in 1.3 million displaced Syrians and refuses to take any more, stressing the need for a "political solution."  Israel has also refused to take in Syrian refugees.
Haaretz reported that the White Helmets group was started in 2012 by volunteers from areas taken over by the rebels and had 2,000 volunteers by 2014, including dozens of women. It received about $30 million a year from the United States, the Gulf states and international aid groups.
From Information Liberation:
Does these signal the end of the false flag attacks in Syria or have these regime change agents just outrun their usefulness?
Note, this is coming right after Trump's talks with Putin where it appears they promised Israel they'd contain Iran's influence in Syria.
From Reuters:

JERUSALEM/AMMAN (Reuters) – Hundreds of Syrian "White Helmet" rescue workers and their families fled advancing government forces and slipped over the border into Jordan overnight with the help of Israeli soldiers and Western powers, officials said.

Israeli Prime Minister Benjamin Netanyahu said in a brief video statement on Sunday he had helped the evacuation at the request of U.S. President Donald Trump and other leaders – and there had been fears that the workers' lives were at risk.
The group, known officially as Syria Civil Defence, has been widely hailed in the West and credited with saving thousands of people in rebel-held areas during years of bombing attacks by Damascus and its allies.

Its members, known for their white helmets, say they are neutral. But Syrian President Bashar al-Assad and his backers, including Russia, have dismissed them as Western-sponsored propaganda tools and proxies of Islamist-led insurgents. There was no immediate response from Damascus on Sunday.

A Jordanian government source said 422 people were brought from Syria, over the Israeli-occupied Golan Heights frontier and into Jordan, down from a figure of 800 announced earlier by the foreign ministry in Amman.