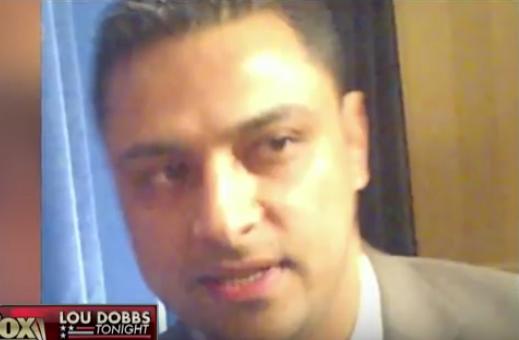 Investigative journalist Luke Rosiak reportes that Attorney General Jeff Sessions has failed to prosecute the Awan brothers from Pakistan and, instead, struck a plea bargain with Imran Awan and his wife on charges of bank fraud. Rosiak argues that this allowed the government to avoid charging them with more serious crimes of spying against members of Congress. The case is being kept out of the courts and from public view because it would further weaken the Russian-collusion narrative. At the same time the anti-Russia propaganda was unleashed, the Inspector General found over 5,700 logins by the five Awan associates on a single server within the House, but no one in government seems interested.
After months of delays, former IT aides to Congressional Democrats, Imran Awan and his wife Hina Alvi, look like they're about to slide right out of a D.C. courtroom with a plea deal in their bank fraud case – while a litany of far more serious allegations documented by the Daily Caller's Luke Rosiak remain unprosecuted.
"Awan and his wife, Hina Alvi, were charged last summer with bank fraud. They now appear poised to strike a plea deal with the Department of Justice. A plea agreement hearing is set for July 3 before U.S. District Judge Tanya S. Chutkan in Washington," –Fox News
Awan was arrested one day after reports emerged that the FBI had seized a number of "smashed hard drives" and other computer equipment from the residence Imran Awan, the IT aide of Debbie Wasserman-Schultz, we learn that Awan has been captured at the Dulles airport while attempted to flee the country. While charged with bank fraud, there is ample evidence that the Awans were spying on members of Congress through their access to highly-sensitive information on computers, servers and other electronic devices belonging to members of Congress.
Of course, the MSM will be talking about how Trump's was incorrect since the Awan plea deal is for bank fraud, and has nothing to do with the multitude of still-unprosecuted allegations related to potential spying. In their attempts to show how uninformed the President is, the MSM will undoubtedly "red pill" their audience over the other Awan allegations.
Meanwhile, if GOP legislators and investigators get their way, Debbie Wasserman Schultz may soon be in the hot seat…
"Sources also say that investigators were particularly interested in whether anyone else in the congressional offices that all of these IT aides worked for was involved in alleged improper activity. This might include Rep. Wasserman Schultz, who was the Democratic National Committee (DNC) chair when she employed Awan. It might also include former Rep. Xavier Becerra, D-Calif., who employed Awan when Becerra was chairman of the House Democratic Caucus. Becerra is now California attorney general." –Fox News
And as Judicial Watch notes:
The government's bizarre failure to prosecute Awan for the national security violations he appears to have committed points to a political coverup that's dangerous, craven and borders on traitorous. A House Office of Inspector General investigation determined earlier this year that Awan and his relatives committed numerous violations of House security policies, including logging into the House Democratic Caucus server thousands of times without authorization. The same news agency that reported that story published alarming new revelations in the case this month, concluding that "Democrats appear to want to keep the case out of court" because "a trial could expose their reckless IT practices." It turns out that, not only has Capitol Police failed to make any arrests, it inadvertently gave evidence to defense attorneys that was supposed to go to prosecutors. It gets better; prosecutors appear to be sharing information with someone on Capitol Hill who in turn is leaking it to Awan's lawyer. -Judicial Watch
"The House Office of Inspector General tracked the Awans network usage and found that a massive amount of data was flowing from the (congressional) networks," said Rep. Scott Perry, R-Pa. "Over 5,700 logins by the five Awan associates were discovered on a single server within the House."