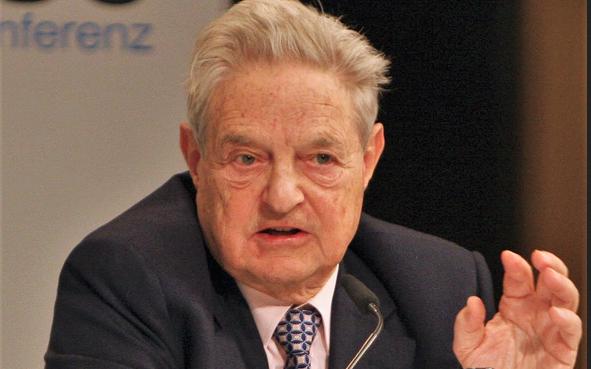 The Soros-funded group, United We Dream, launched a phone app to help illegal aliens avoid federal authorities. United We Dream says that it is led by immigrant youth and has more than 400,000 members.  Its parent organization, National Immigration Law Center, has received hundreds of thousands of dollars in US government grants.
A Soros-funded group called 'United We Dream' has launched a smartphone app, Notifica (Notify) to help illegal aliens avoid federal authorities. 
Via Judicial Watch:
An open borders group that has benefitted from U.S. taxpayer dollars and is funded by leftwing billionaire George Soros launched a smartphone application to help illegal immigrants avoid federal authorities. The app, Notifica (Notify), is described in a Laredo, Texas news article as a tool to protect immigrants living in the U.S. illegally by utilizing high tech and online social communications. With the click of a button, illegal aliens can alert family, friends and attorneys of encounters with federal authorities. "Immigration agents knocking at the door?" the news story asks. "Now, there's an app for that, too."

The group behind the app is called United We Dream, which describes itself as the country's largest immigrant youth-led community. The nonprofit has more than 400,000 members nationwide and claims to "embrace the common struggle of all people of color and stand up against racism, colonialism, colorism, and xenophobia." Among its key projects is winning protections and rights for illegal immigrants, defending against deportation, obtaining education for illegal immigrants and acquiring "justice and liberation" for undocumented LGBT "immigrants and allies." Illegal aliens encounter lots of discrimination, which creates a lot of fear, according to United We Dream. "We empower people to develop their leadership, their organizing skills, and to develop our own campaigns to fight for justice and dignity for immigrants and all people," United We Dream states on its website, adding that this is achieved through immigrant youth-led campaigns at the local, state, and federal level.
Judicial Watch previously obtained documents revealing the National Immigration Law Center, which started United We Dream received $206,453 in U.S. government grants.
Both United We Dream and National Immigration Law Center receive massive amounts of money from George Soros' Open Society Foundations.