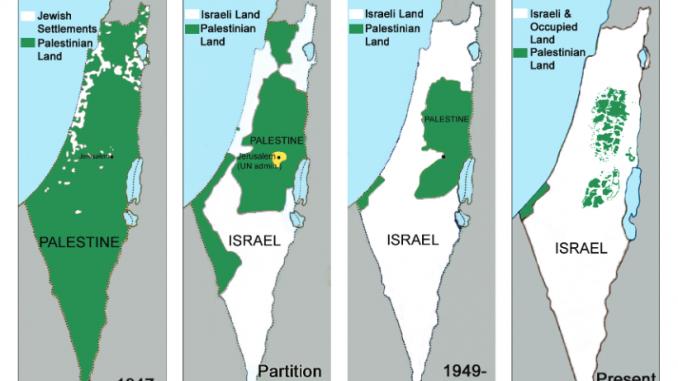 The Israeli Defense Force (IDF) carried out 35 airstrikes across Gaza after Palestinian militants launched a barrage of rockets toward Israel. In a rare joint statement, Hamas and Islamic Jihad shared responsibility for Tuesday's rocket-and-mortar attacks, as Islamic Jihad vowed to take revenge after a deadly attack against its members last week. -GEG
Israel's military has launched a series of air strikes on Palestinian positions in Gaza after a barrage of rocket fire – the biggest in years – from the Strip amid soaring frustration in the coastal enclave over a crippling 12-year Israeli-imposed siege.
Israeli warplanes on Tuesday hit more than 35 targets belonging to Hamas and Islamic Jihad, according to Israel's military. The strikes came after the Israeli army said Palestinian fighters were behind a "barrage of projectiles" fired from Gaza into southern Israel.
The firing of the rockets and mortars came as Islamic Jihad vowed to take revenge after a deadly attack against its members last week.
In a statement, the armed wings of Hamas and Islamic Jihad said their "joint response with dozens of rockets at the occupation's military positions … is a declaration that these crimes cannot be tolerated in any way".
Al-Qassam Brigades and al-Quds Brigades blamed Israel for Israel's "aggression against our people" which it described as "an attempt to shift attention away from the crimes it carried out against our peaceful civilians".
Ismail Radwan, an offical of Hamas, which runs the Gaza Strip, told Al Jazeera that Israel had escalated tensions.
"This escalation is very dangerous from the Zionist occupation and the occupation bares responsibility for this escalation and its ramifications," Radwan said.
"The occupiers should know that the crimes will be responded to with resistance."
Since March 30, at least 121 unarmed Palestinians have been killed by Israeli forces in protests near the fence with Israel, in which they are demanding their right to return to the homes and lands their families were expelled from during the establishment of Israel.
"There is a lot of frustration here that after more than two months of protests and more than 100 people killed Palestinians here are no closer to ending Israel's blockade of Gaza," said Al Jazeera's Bernard Smith, reporting from Gaza city.
'Several launches'
Israeli officials said on Tuesday the military's Iron Dome aerial defence system intercepted most of the 28 rockets and mortar rounds that were fired into Israel.
There were no reports of deaths on either side. The Israeli military said three soldiers suffered minor injuries.
Just hours after the Israeli strikes on Gaza, sirens were heard in southern Israel, the Israeli Haaretz daily reported. Israeli forces said on Twitter that it had intercepted "several launches".
"No country in the world would or should accept such threats to its civilian population. Neither do we," Emmanuel Nahshon, an Israeli foreign ministry spokesman, wrote on Twitter.
Gaza has been under a devastating Israeli-imposed blockade for the past 12 years, severely restricting access to everyday essentials and materials needed to maintain infrastructure.
On Tuesday, a group of Palestinians set sail from Gaza in an attempt to breach Israel's naval blockade by boat.
The vessel, carrying patients needing medical care, students and job-seeking university graduates, was later captured by Israeli warships.
'Zionist aggression'
The latest tensions come a day after Israeli troops killed a Palestinian who allegedly approached Gaza's border with Israel, and two days after Israeli tank fire killed three people in an attack on a military observation post belonging to Islamic Jihad fighters.
An Islamic Jihad leader in Gaza said on Tuesday that "as long as there is occupation, resistance is a legitimate right for the Palestinian people".
"Israel keeps up with its aggression, we stick to the two options: popular protests and resistance responding to the Zionist aggression," said Khaled al-Batsh.
More than two million Palestinians are packed into the Gaza Strip, a narrow coastal enclave.