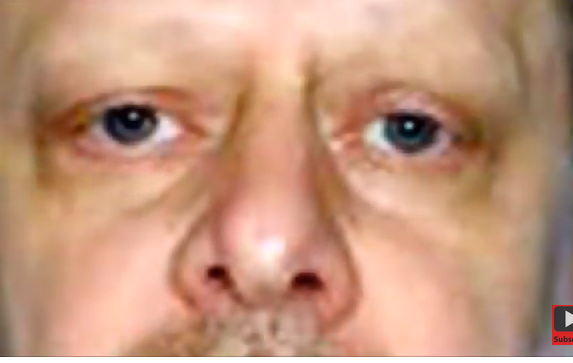 The Las Vegas Metropolitan Police Department's preliminary investigative report includes a description of the autopsy performed on Stephen Paddock.  According to the police report, the body examined was 6'1″ and had brown eyes, Stephen Paddock, however, was 6'4″ with blue eyes. The FBI has removed all of Paddock's records from the hospital near his home in Mesquite, Nevada.
When Clark County Coroner John Fudenberg refused to release the autopsy report, the Las Vegas Review-Journal obtained a court order for him to do so. Fudenberg continues to defy the order even though he is facing a $32,000 fine for his refusal. [The stench of a cover up is strong, indeed.] -GEG
Clark County Nevada Coroner John Fudenberg is defying a court order to release the full autopsy report of Stephen Paddock, the shooter who caused the deadliest mass murder in the nation, killing 58 and wounding close to 700 people at a concert in Las Vegas.
District Court Judge Timothy Williams ordered the coroner Tuesday to immediately release the autopsy. Fudenberg is conferring with others in his office, and no date had been given for his compliance with the judge's order, the coroner's office told The Daily Caller News Foundation.
The office also told the Las Vegas Review-Journal, which sued for the autopsy report, they wouldn't release Paddock's autopsy report until it was "finalized."
"The coroner's office has fought to keep autopsy reports confidential," according to the the Review-Journal.
 A judge ordered the coroner Jan. 11 to pay about $32,000 in legal costs to the Review-Journal for refusing to release public records to the newspaper.
Las Vegas Metropolitan Police Department released an interim report Jan. 8 on the shooting. The report gave only scant information about the autopsy and did not release either the autopsy or a toxicology report on Paddock.