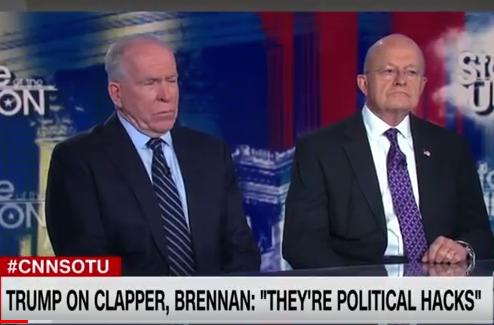 After trying to make President Donald Trump look like the bad guy for not releasing a junk memo, Adam Schiff is getting blasted by a former Secret Service agent who just dropped a truth bomb on him — and it only took two brutal words to do it.
President Donald Trump recently made the decision not to release the junk response memo created by the Democrats on the House Intelligence Committee. According to Daily Caller, the decision was based on classified sources and methods, which Adam Schiff (D-CA) and his Democrat colleagues included in their response memo.
White House deputy press secretary Hogan Gidley released a statement about Schiff's response memo on Monday, February 12, 2018, during an interview with Fox News Monday. "This Democratic memo does not keep American lives safe it reveals serious national security information that could quite frankly put our lives at risk and the president is not going to do that," Gidley declared.
Now, former Secret Service agent Dan Bongino is coming out against Schiff, telling the ugly truth about the liberal hack from California, and you don't want to miss it. According to The Gateway Pundit, Bongino appeared on Fox and Friends on Monday morning to discuss the latest developments in the Obamagate Trump spying scandal. His remarks on Schiff were nothing less than scalding.
 Bongino first took aim at former CIA Director John Brennan saying that he is "in a world of trouble" for lying under oath to Congress about the Russia dossier. "It's always predictable with them, the Democrats, and it just shows their devious side. For as much as I disagree with Democrats and their ideology and everything they do in this case which has been downright evil in the whole fabrication of the Russian narrative, you almost have to respect their deviousness," Bongino began.
"They're tactically brilliant. Put information in there that they know can't get out, on sources and methods, in their memo that is. Give it to the president knowing he can't release that memo. And, then, come back and say almost immediately, as if on queue, 'Oh look the president is hiding something,'" Bongino explained. "It's really deranged, but this is what they do," he added. "
 "My sources on this are telling me John Brennan is in a world of trouble right now!" Bongino also declared before explaining why. "In May of 2017, Brennan said under oath on the hill, 'Oh, I didn't know who commissioned the dossier,' which is amazing because the CIA has a central role in the verification of foreign assets and information we get from foreign assets," he said.