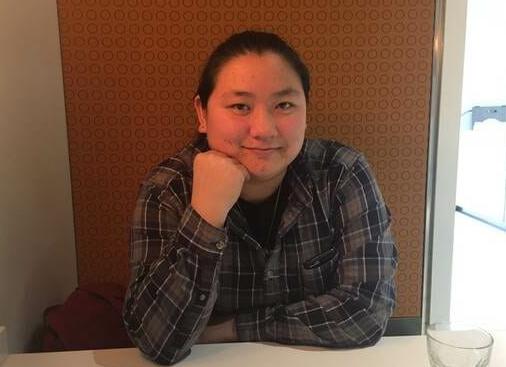 Portland, Oregon: June Davies, a 20-year old activist who joined up with Antifa to help injured protesters, now is being bullied and threatened by the group. She tried to work with the police by providing march routes and other information that could help avoid violence and keep both sides safe. Now she knows that Antifa is not a protest or reform movement but a relatively small group of professionally trained commandos seeking (with the help of their comrades in the media) to create the appearance of widespread outrage against the present administration. While she was seeking safety for the protesters, their leaders are seeking violence and bloodshed. Antifa now considers Davis to be a police informant and says she is "a potential threat to others", all of which has caused her to feel suicidal from depression. -GEG
A young member of the extremely active Antifa community in Portland has been bullied to the point where she claims to have become suicidal — simply for attempting to work with police to keep both protesters and law enforcement safe.
A 20-year-old activist named June Davies, who goes by the nicknames "Tan" and "Gia" is claiming that she has been receiving threats and warnings to leave the city after texting with a police officer about march routes and other information that could help to keep both sides safe.
"I knew what I was doing," Davies told WW. "It was probably naive of me to think that I could change people's mindsets. I saw the Portland police actually try. I never saw Antifa try."
Davies' first protest was two days after Trump's election, but she immediately felt drawn in with the black clad rioters of the Antifa movement. Soon, she began volunteering as a medic to treat injured protesters.
The young activist, who considers herself an "anarcho-pacifist," happened to meet Portland police Sgt. Jeff Niiya at a protest in June, where he gave her his business card. The next day, according to the Willamette Week, she "became a police informant."
 What was the exchange that would lead to a journalist referring to her as an informant? According to
Oregon Live
, it was a text message asking if a friend had been arrested at a protest the previous week. Sgt. Niiya confirmed that they were not.
Both the police and Davies deny that she was working as an informant, despite being in contact. Her goal, she says, was simply to share information in hopes that police would be aware of what was going on so that people would be less likely to get hurt and medics wouldn't be arrested in the scuffles.
In the hundreds of text messages published by Oregon Live, Davies seemed to be attempting to debunk disinfo from both sides to create peace.
"If somebody from the community talking to us at an event is characterized as an informant, then anybody who talks to the police would be labeled an informant," Portland Lt. Ryan Lee told Oregon Live.
"Anybody that's willing to help paint a better picture to ensure public safety of an event, we're willing to have a conversation with," Lee continued. "We want to be able to talk to members of the public and find out what they need from us."
Davies was not sharing any activist secrets with police about Antifa members or the protests, but once a "friend" discovered the texts in October and posted them to social media, it was game over. Davies was barred from the community that she had spent the past 11 months developing relationships in, smeared as a "snitch."
Read full article here…