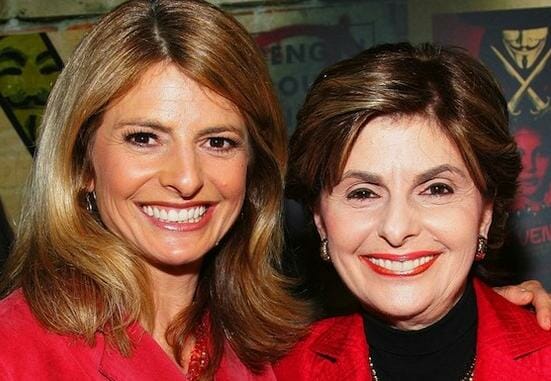 Lisa Bloom, a California lawyer and daughter of Gloria Allred, who also represents Trump accusers, arranged payments for women to publicly accuse Donald Trump of sexual misconduct before the election.  Bloom's efforts included offering to sell the story
to TV outlets in return for a commission for herself, arranging a donor to pay off
the accuser's mortgage,
and attempting to secure a
s much as $750,000 to
another woman who ultimately declined. 
The unidentified woman had an email from Bloom indicating that a Clinton Super PAC would help finance her
legal costs if she agreed to do it.  Earlier this year,
Bloom
was shamed into dropping Harvey Weinstein, a
sexual predator and alleged rapist, as a client. -GEG
A well-known women's rights lawyer sought to arrange compensation from donors and tabloid media outlets for women who made or considered making sexual misconduct allegations against Donald Trump during the final months of the 2016 presidential race, according to documents and interviews.
California lawyer Lisa Bloom's efforts included offering to sell alleged victims' stories to TV outlets in return for a commission for herself, arranging a donor to pay off one Trump accuser's mortgage and attempting to secure a six-figure payment for another woman who ultimately declined to come forward after being offered as much as $750,000, the clients told The Hill.
The women's accounts were chronicled in contemporaneous contractual documents, emails and text messages reviewed by The Hill, including an exchange of texts between one woman and Bloom that suggested political action committees supporting Hillary Clinton were contacted during the effort.
Bloom, who has assisted dozens of women in prominent harassment cases and also defended film executive Harvey Weinstein earlier this year, represented four women considering making accusations against Trump last year. Two went public, and two declined.
In a statement to The Hill, Bloom acknowledged she engaged in discussions to secure donations for women who made or considered making accusations against Trump before last year's election.
"Donors reached out to my firm directly to help some of the women I represented," said Bloom, whose clients have also included accusers of Bill Cosby and Bill O'Reilly.
Bloom said her goal in securing money was not to pressure the women to come forward, but rather to help them relocate or arrange security if they felt unsafe during the waning days of a vitriolic election. She declined to identify any of the donors.
And while she noted she represented sexual harassment victims for free or at reduced rates, she also acknowledged a standard part of her contracts required women to pay her commissions as high as 33 percent if she sold their stories to media outlets.
"Our standard pro bono agreement for legal services provides that if a media entity offers to compensate a client for sharing his or her story we receive a percentage of those fees. This rarely happens. But, on occasion, a case generates media interest and sometimes (not always) a client may receive an appearance fee," she said.
"As a private law firm we have significant payroll, rent, taxes, insurance and other expenses every week, so an arrangement where we might receive some compensation to defray our costs seems reasonable to us and is agreed to by our clients," Bloom added.
Bloom told The Hill she had no contact with Clinton or her campaign, but declined to address any contacts with super PACs that supported the Democratic presidential nominee.
Josh Schwerin, the communications director for Priorities USA Action, the largest pro-Clinton super PAC, told The Hill that the group had no relationship with Bloom and had no discussions with her about supporting Trump accusers.
One Bloom client who received financial help from Bloom was New York City makeup artist Jill Harth.
The former beauty contestant manager filed a sexual harassment lawsuit against Trump in 1997 and then withdrew it under pressure. The news media discovered the litigation during the election, and Harth's name became public in the summer of 2016. She asked Bloom to represent her in the fall after hearing Trump describe her allegations against him as false, and became a vocal critic of Trump.
"I consider myself lucky to have had Lisa Bloom by my side after my old lawsuit resurfaced. She advised me with great competence and compassion," Harth told The Hill.
Harth said she did not originally ask Bloom for money, even though her cosmetics business suffered from the notoriety of the campaign stories about her.
But later, Bloom arranged a small payment from the licensing of some photos to the news media, and then set up a GoFundMe.com account to raise money for Harth in October 2016. "Jill put herself out there, facing off with Donald Trump. Let's show her some love," the online fundraising appeal set up by Bloom's husband declared.
The effort raised a little over $2,300.
Bloom then arranged for a donor to make a larger contribution to help Harth pay off the mortgage on her Queens apartment in New York City. The amount was under $30,000, according to a source directly familiar with Harth's situation. Public records show Harth's mortgage was recorded as extinguished on Dec. 19, 2016.
Harth said the payments did not affect the merits of her allegations. She alleges that during a January 1993 meeting at Trump's Mar-a-Lago estate, the future president pushed her up against a wall and groped her, trying to get his hands up her dress.
"Nothing that you've said to me about my mortgage or the Go Fund Me that was created to help me out financially affects the facts or the veracity of my 1997 federal complaint against Donald J. Trump for sexual harassment and assault," she told The Hill.
"Having to retell my experiences of Donald Trump's harassment is the hardest thing I've ever had to do."
Trump has steadfastly denied assaulting or harassing women, even after a videotape surfaced in September 2016 in which he can be heard boasting that famous men like him can grab women by the genitalia without consequence. Trump has dismissed the tape as "locker room talk."
Harth is currently writing a memoir about her whole experience, but without Bloom's help.
Bloom acknowledged arranging financial help for Harth, who she said had lost income because of the publicity surrounding her allegations.
"She endured a tidal wave of hate for it. It was very painful for her. And as a New York City makeup artist, Jill lost jobs after she came out publicly against Donald Trump. I believed that people wanted to donate to help her, so we set up the GoFundMe account," she told The Hill.
The Hill does not identify the names of victims of sexual assault or harassment unless they go public on their own, like Harth.
But one woman who did not go public with allegations agreed to share her documents and talk to The Hill about her interactions with Bloom if The Hill honored its commitment to maintain her anonymity.
Both that woman and Harth, who were friends, stressed that Bloom never asked them to make any statements or allegations except what they believed to be true.
Their texts and emails indicate Bloom held a strong dislike of Trump though. Bloom is the daughter of Gloria Allred, another prominent attorney who is representing a number of women who have made accusations of sexual misconduct against Trump.
In an email to the unnamed woman, Bloom said that her story was "further evidence of what a sick predator this man is," referring to Trump.
Documents also show Bloom's efforts to get alleged victims of sexual assault or harassment to come out against Trump intensified as Election Day 2016 approached.
When Harth, for instance, informed Bloom she had just made a Facebook post urging other women to come forward about Trump in October 2016, the lawyer texted back: "Wow Jill that would be amazing. 27 days until the election."
And when a potential client abruptly backed out of a pre-election news conference in which she was supposed to allege she was sexually assaulted at age 13, Bloom turned her attention to another woman.
That woman, Harth's friend, went back and forth for weeks with Bloom in 2016 about going public with an allegation of an unsolicited advance by Trump on the 1990s beauty contest circuit.
"Give us a clear sense of what you need and we will see if it we can get it," Bloom texted the woman a week before Election Day.
"I'm scared Lisa. I can't relocate. I don't like taking other people's money," the woman wrote to Bloom.
"Ok let's not do this then," Bloom responded. "We are just about out of time anyway."
The woman then texted back demanding to know why there was a deadline. "What does time have to do with this? Time to bury Trump??? You want my story to bury trump for what? Personal gain? See that 's why I have trust issues!!"
Read full article here…