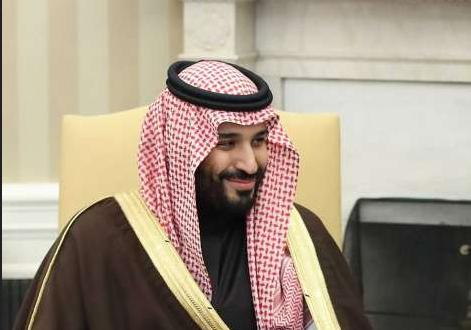 Saudi Arabia announced it will extract its own uranium to become self-sufficient in generating electricity from nuclear power plants. The Saudis claim that they do not intend to enrich their uranium, which is necessary to build nuclear weapons, but they are concerned that Iran may develop nuclear weapons, and building their own nuclear weapons may be a means of countering the threat.  They also are adopting the 'Vision 2030', a UN Agenda 21 scheme. -GEG
Saudi officials announced on Monday that they would seek to limit imports of uranium to generate nuclear energy by developing a domestic extraction program to foster "self-sufficiency in producing nuclear fuel."
While the Saudi government has not expressed a desire to create nuclear weapons, it remains publicly concerned that regional rival Iran may be developing nuclear weapons in violation of international law, and Saudi officials in the past have not dismissed the possibility of developing nuclear weapons if necessary to defend against a nuclear-armed Iran.
"Regarding the production of uranium in the kingdom, this is a program which is our first step towards self-sufficiency in producing nuclear fuel," the Saudi official in charge of the atomic energy, Hashim bin Abdullah Yamani, said on Monday, according to Reuters. Yamani was speaking before an International Atomic Energy Agency (IAEA) conference in Abu Dhabi, according to Reuters.
The outlet notes that, while Yamani discussed domestic production of uranium, he did not mention any desire to launch uranium enrichment programs in Saudi Arabia. Most uranium is stable and must be enriched to extract the radioactive isotopes used for nuclear energy programs—and nuclear weapons. Yamani did state categorically that the harvesting of uranium domestically was meant "to introduce nuclear power for peaceful purposes."
"The IAEA also has been requested to conduct an integrated review of our nuclear infrastructure during the second quarter of 2018," he added.
In a separate report on Tuesday, Reuters reported that Saudi Arabia had sent official requests to international nuclear reactor builders for more information on commissioning the construction of reactors to be used in new plants. Reuters cited an "industry source" who told the outlet, "Saudi Arabia has just sent the request for information to various companies and it is being examined."