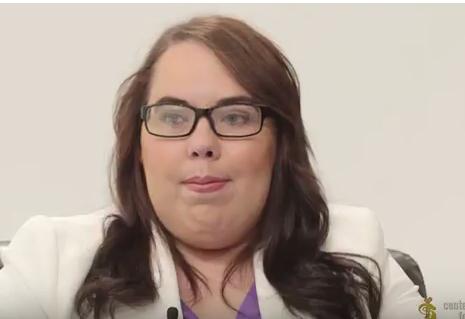 Holly O'Donnell, a former technician for Stem Express, which harvests baby parts from Planned Parenthood abortions, says
her company used financial bonus incentives to obtain the maximum number of high value specimens such as brains, hearts, lungs and eyes that fetch top dollar when re-sold. 
Stem Express employees worked alongside abortionists in Planned Parenthood clinics in Northern California to extract body parts which were shipped via FedEx to researchers throughout the country.  It is illegal to profit from the sale of human body parts. -GEG
A technician who participated in harvesting organs from aborted babies provided by Planned Parenthood says her company encouraged workers to obtain as many high-value samples as possible with incentives such as bonuses.
In the latest exposé from the Center for Medical Progress (CMP), former StemExpress procurement technician Holly O'Donnell admits bonuses varied according to body parts, with high-demand organs such as brains, hearts, lungs and eyes fetching top dollar.
"We wanted more gestated fetuses. It was a lot easier to get these and we could take more from it," O'Donnell tells CMP President David Daleiden.
The bonuses urged technicians to obtain as many specimens as they could as quickly as possible, with little to no regard for the safety or moral dilemmas faced by pregnant mothers.
"So if you really do your job, you get up to 11-20 specimens, you're getting $20 per specimen. If it's 1 to 10, you're doing just blood, you're getting $10 for one blood draw."