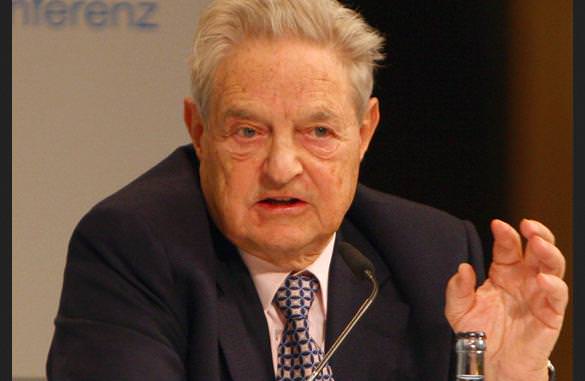 George Soros, the 87-year old, financier who is known for fomenting numerous Color Revolutions, has transferred $18-billion to the Open Society Foundations, a network of non-profits he uses to promote his collectivist ideology globally. Soros says he is laying the groundwork to continue his mission after he dies. That mission is to eliminate national borders and to establish 'progressive' policies globally. -GEG
Left-wing financier George Soros has transferred $18 billion to the Open Society Foundations, the network of non-profits Soros uses to advance his left-wing ideology both in the United States and around the world.
The massive transfer, which was first reported by the Wall Street Journal, is roughly equivalent to the gross domestic product (GDP) of Afghanistan, according to World Bank data. Grover Norquist, president of Americans for Tax Reform, suggested that the transfer is a way for the 87-year-old Soros to avoid the estate tax — also known as the death tax — which penalizes large inheritances.
Inside Philanthropy reported last year that Soros, who has said that he considers himself to be "some kind of god," began laying the groundwork for the foundation to continue his mission after he dies.
Hacked OSF documents published last summer shed light on the way in which Soros has used his foundation to advance progressive, open-borders policies both domestically and abroad.
The foundation has channeled significant funding to Europe, for example, to defeat populist candidates who clash with Soros' open borders worldview. Soros has also used OSF to secretly funnel money to foreign government officials, funneling the money through a German think tank in order to skirt foreign laws against doing so. The foundation has also successfully influenced global migration policies, according to one internal OSF memo, which said Europe's refugee crisis last year provided "new opportunities" for the organization to exert its influence.