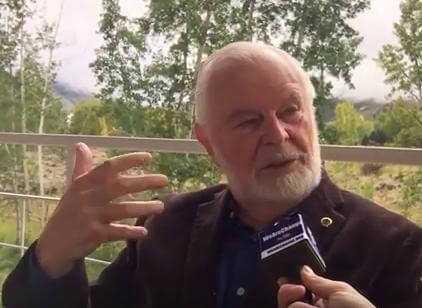 G. Edward Griffin is interviewed by We are Change and says the far-left and far-right are both led by professional organizers who likely would not be seen if they were not paid to do their work.  Griffin says the goal of the leaders on both sides of the conflict is to create so much violence and chaos that the public will be grateful when martial law is declared. Once that happens, there will be no return of Constitutional rights.
 Talking about his book on cancer, Griffin says the pharmaceutical industry has little interest in finding a cure because that would cause hundreds of thousands of highly paid medical technicians to seek new employment. Instead of a cure, the business model is ongoing treatments that costs an obscene amount of money. Griffin says the most common cause of cancer is the lack of an important food factor lacking in modern diets.
Mr. Griffin's Red Pill University is dedicated to exposing the truth hidden by illusions. The plan includes building a campus of truth seekers in every community. It is an idea whose time has come.