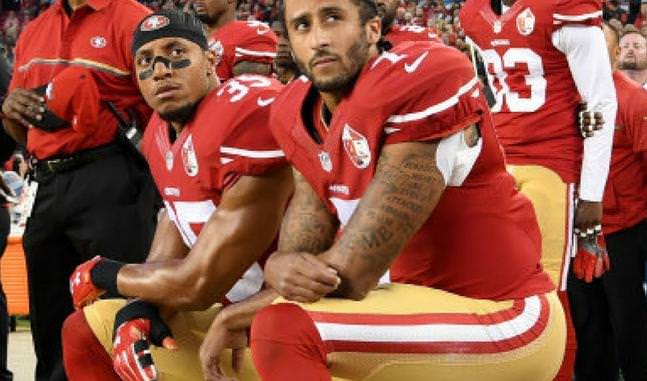 The customer hotline for Anheuser-Busch, the parent company of Budweiser beer, crashed after a wave of calls criticizing the anthem protests and Anheuser-Busch's sponsorship of the league.  In response, they have set up an option on their consumer hotline specifically for fans to register their feelings on the recent national anthem protests in the NFL. The beverage giant has a $1.5 billion contract with the NFL through the 2022 season, and its flagship Bud Light product is the league's official beer.  All the details are in the link below.
Call (800) DIAL BUD — or (800) 342-5283 — the first option on the menu will be one for registering how you feel about the anthem protests.
"If you are calling with questions or comments about Anheuser-Busch's sponsorship of the NFL, press one," the recorded message says.
Pressing one will get you this: "At Anheuser-Busch, we have a long heritage of supporting the nation's armed forces, veterans and military dependents. The national anthem is a point of pride for our company and for the 1,100 veterans that we employ. Please feel free to share your feedback after the tone."