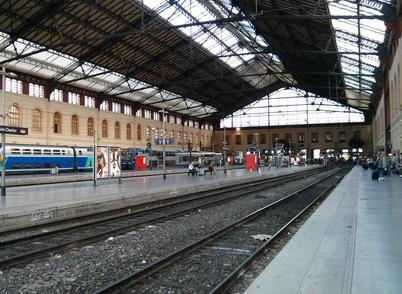 Marseille: Four young female American tourists were attacked with acid, and two sustained injuries to the face. A 41-year old woman who has yet to be identified was arrested. If her motive is known, it has not been reported. Acid attacks have become common in the UK, and last year there were 458 attacks reported.
Four female American tourists in the 20s were attacked with acid Sunday in the French city of Marseille, the local prosecutor's office said.
Two of the victims suffered injuries in the face and one of them has possible eye damage, a spokeswoman for the Marseille prosecutor's office told The Associated Press. All four have been hospitalized, two of them for shock, and a 41-year-old woman was arrested on suspicion of throwing the acid. The spokeswoman did not reveal the identities of the people involved or the circumstances behind the attack.
Acid attacks have become particularly common in the U.K. over the past few years. More than 1,800 attacks have been reported since 2010, with 458 of them taking place last year, according to BBC.