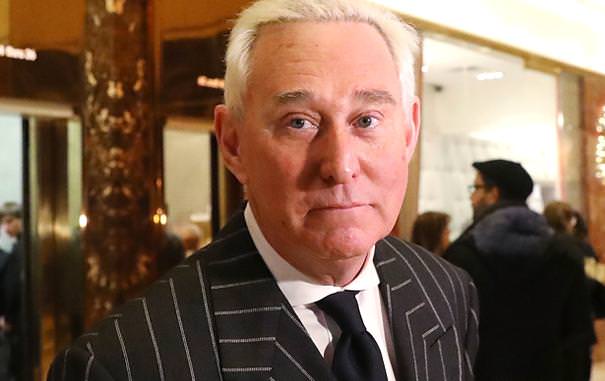 Roger Stone, an advisor to President Trump, says that he recently testified before a congressional panel but was frustrated by the fact that he was not allowed to challenge Democrat Congressmen who publicly smeared him with charges of collusion with Russia, which he says are totally false. The reason is that his testimony was held in secret session (for which there was no reasonable purpose except to prevent the transcript from being published). Stone says that, during the secret session, Congresswoman, Jackie Speier, and Congressman, Adam Schiff, said the FBI inspected the DNC servers that, allegedly, were hacked by the Russians. To the contrary, former FBI Director James Comey and former Homeland Security Secretary Jeh Johnson both previously testified that the FBI never examined the servers. [Who do you think is lying?] -GEG
Roger Stone Jr. appeared before the House Intelligence Committee in a secret testimony that we are sure will never see the light of day, and its a shame because what Stone says he stumbled upon during the closed door session is stunning.
Stone claims that an internal mixup occurred between Democrats lawmakers (and rapid Russia haters) Schiff and Speier from California.
According to The Gateway Pundit, the revelation revolves around the fact that Schiff and Speier both claim that the FBI was able to look at the DNC's servers, which of course contradicts what both former-FBI Director James Comey and Homeland Security Secretary Johnson both asserted under oath.
Here is Roger Stones' statement via Infowars…
When I made the case that I did not believe that the DNC had been hacked by the Russians, in fact, that I believed that it had not been hacked at all, and made the point that the Democratic National Committee had refused to allow the FBI to inspect is servers, instead using a paid-for IT firm called CloudStrike, I was corrected by Congress[woman] Jackie Speier of California, who informed me that she now knew that the DNC had, in fact, turn over their servers to the FBI. This was, essentially, seconded by Congressman Adam Schiff of California, this came to an extraordinary surprise to Trey Gowdy, the Republican from South Carolina. Mr. Gowdy pointed out, to his Democratic colleagues, that FBI Director James Comey and Homeland Security Secretary Johnson, had both testified – under oath – to the House Intelligence Committee, that the FBI had not been allowed to examine the DNC servers. This is a bombshell revelation, somebody is lying. It is either Congressman Schiff and Congress[woman] Speier, or, of course, it is Mr. Comey and Secretary Johnson."