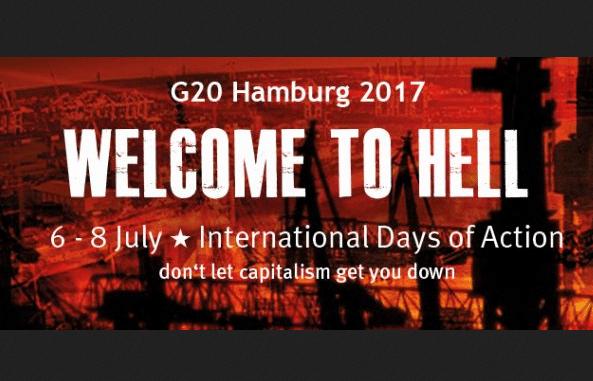 Police used water cannons and tear gas to hold off an estimated 100,000 Antifa leftists marching behind the slogan 'anti-capitalism'. They protested against world leaders attending the G20 meeting in Hamburg. [The irony is that they think G20 is the bastion of capitalism but, in reality, G20 nations are all deeply committed to collectivism, which is the same ideology held by the demonstrators. The only difference is that they have different leaders and different slogans. They are poor, programmed robots being used as cannon fodder to destabilize society in every developed country to pave the way for martial law and the end to freedom.] –GEG
Police used water cannons and tear gas to hold back unruly masked and hooded anti-capitalist protesters who confronted blockades of officers by hurling fireworks and other objects.
"As a result of the violence organizers have declared the protest over, but it appears as though thousands of activists and protesters remain on the streets, facing down police armed with batons, water cannons and pepper spray, and fighting is continuing," reports RT.com.
Loudspeaker messages instructed demonstrators to remove their masks, as an estimated 100,000 protesters took to the streets with police believing about 8,000 may want to cause violence.
About 20,000 officers complete with riot gear and armored vehicles are on duty to monitor the demonstration.