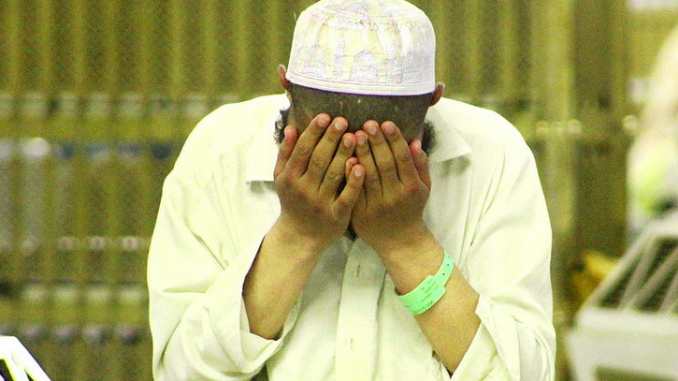 Pakistan: In an online debate, Taimoor Raza, made derogatory remarks about the Prophet Mohammad, his wives, and companions. As a consequence, he was convicted of blasphemy and condemned to death. Some people now are making false accusations of blasphemy to carry out personal vendettas. When freedom-of-speech is killed, justice dies with it. –GEG
As Reuters reports, blasphemy is a highly sensitive topic in Muslim-majority Pakistan, where insulting the Prophet Mohammad is a capital crime for which dozens are sitting on death row. Even mere accusations are enough to spark mass uproar and mob justice.
 "An anti-terrorism court of Bahawalpur has awarded him the death sentence," Qureshi told

Reuters. It is the first ever death sentence in a case that involves social media.
Authorities have asked Twitter and Facebook to help identify users sharing blasphemous material, and have distributed text messages encouraging Pakistanis to report fellow citizens, according to the Guardian. Human rights defenders have expressed concern that the zealous application of the country's blasphemy laws provides a tool for people to carry out personal vendettas, particularly because nobody is ever punished for making false accusations.
"The casual manner in which death sentences are handed in blasphemy cases coupled with the lack of orientation of Pakistani courts with technology makes this a very dangerous situation,"

Saroop Ijaz, a lawyer with Human Rights Watch in Pakistan,

told the Guardian.

"Such sentences will embolden those who want to wrongly frame people," he said, noting with concern that Saturday's sentence was handed down by an anti-terrorism court, not a regular court. "The confusion between national security and religion is very alarming," Ijaz said.
The death sentence is part of a larger campaign of suppression: The Federal Investigation Agency recently detained dozens of social media users for posting "anti-military" content, including journalists and supporters of the opposition Pakistan Tehreek-e Insaf (PTI) party, one of whom shared a satirical photo of prime minister Nawaz Sharif.