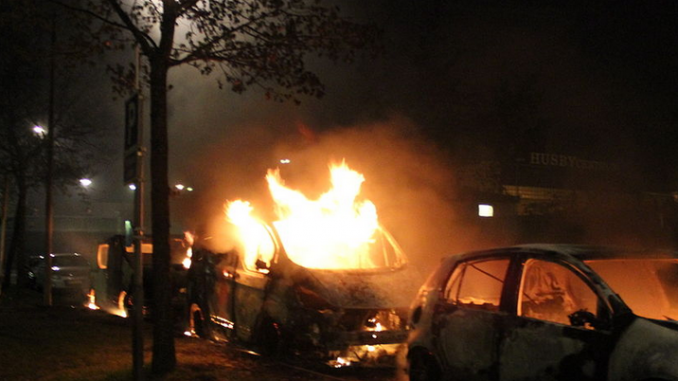 Sweden: A 70-year-old woman reported on Facebook that migrants were burning cars and defecating in the streets. The government claims that this was a disparaging view of migrants and, therefore, it violated Sweden's law on incitement to racial hatred, a crime which carries a maximum penalty of four years in prison. The woman does not deny writing the post but challenges the law by denying that telling the truth is a criminal act. –GEG
A 70-year-old Swedish woman in Dalarna is being prosecuted for hate speech after claiming on Facebook she saw migrants defecating in the streets and setting fire to cars.
According to the prosecution, the woman "expressed a disparaging view of refugees" on Facebook. She stands accused of having taken to the social media website in early July 2015 to make the "derogatory" post, alleging that migrants "set fire to cars, and urinate and defecate on the streets".
Prosecutors in Sweden say the woman's message violates the nation's law on incitement to racial hatred (Hets mot folkgrupp, or HMF), a crime with carries a maximum penalty of four years.
The accused admitted that she wrote the post but denied committing any criminal act. The evidence against her consists of a screenshot from Facebook, according to local media.
People took to Flashback, the net's largest Swedish language forum, to criticise the state's decision to prosecute the pensioner, with one poster lamenting the accused "has fallen into the clutches of the politically correct".
A user with the screen name 'Nospheratu' pointed out that the original idea behind HMF was "to prevent large-scale propaganda by political parties" against demographic groups, with lawmakers "having 1930s Germany in mind" whilst passing laws. The user slammed the law for being used to "prosecute old ladies on the bus" criticising immigrants.