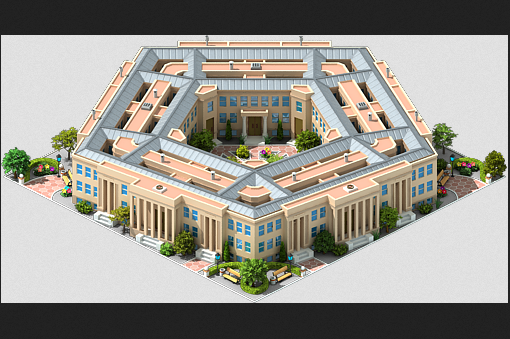 The Washington Post reports that the Pentagon is recycling a scam from WWII whereby it buys fuel and then resells it to its own armed services at a higher price and uses the profits as a slush fund for questionable purposes.  Since 2010, the Pentagon has built up a $6-billion surplus. –GEG  
The Pentagon has reportedly excessively charged its own armed forces for fuel and used the surplus generated to fund Syrian rebels, among other ventures.
A new investigation by The Washington Post has discovered that the Pentagon is using an old setup dating back to World War II, in which the Pentagon buys fuel centrally and resells it to the armed services, to charge super high prices and use extra revenue for questionable purposes.
The revenue generated is not insubstantial, as the Pentagon is the largest consumer of fuel in the world, purchasing 100 million barrels annually.
Since 2010, the Pentagon has managed to build up a $6 billion surplus and since 2015 — with permission from Congress — has pulled funds out of the account to spend $80 million on training Syrian rebels and $1.4 billion for random expenses from the war in Afghanistan.
In particular, the $80 million for Syrian rebels constituted an effort to save the scandalous Syria Train and Equip Program, which was supposed to produce thousands of trained rebels. Instead, the program produced a maximum of 150 rebels. The extra money didn't work and the program ended.
In the case of Afghanistan, $1.4 billion was allocated to drones and contractors, in addition to other expenses, because of the Taliban's resurgence
In an interview with The Washington Post, former Secretary of the Navy Ray Mabus said that he and other senior leaders have been complaining about high fuel prices, but noted the backlash from such complaints has been severe.
"We've been complaining about this," Mabus said. "But if we do it too loudly, oh man, they come back on us really hard."
"Another word for it is 'slush fund,'" Mabus added.