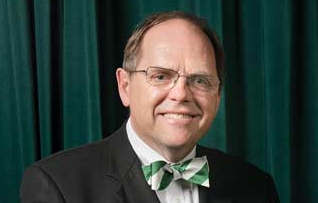 Olympia, Washington: Student protesters at Evergreen State College are furious that a video showing their behavior was made public.  Last week they tried to force the resignation of a biology professor by intimidating him, and now they hold the president of the school, George Bridges, hostage during insult-peppered rants. [This is a classic case of mob-emotion spreading among, not ignorant masses, but among ignorant college students – the future leaders of America. Still want to send you child to college?]  -GEG
Students at Evergreen State College are furious that a video documenting their anarchic behavior has been made public, The College Fix reports.
The footage shows students going berserk, swearing like your mother never heard and screaming about "racist white teachers," "white-assed administrators," and the obligatory "black power" slogans during what was supposed to be a "meeting" between the malcontent students, college president George Bridges and other college administrators.
Activists are not pleased that the embarrassing video can now be seen by the world on the internet, and they they are demanding that the "stolen" document be "taken down" by this Friday.
"We demand that the video created for Day of Absence and Day of Presence that was stolen by white supremacists and edited to expose and ridicule the students and staff be taken down by the administration by this Friday."
The students then outline just how they expect the university to proceed to find the guilty culprits. Claiming to have been in touch with "the Attorney General's office," the students suggest that the university "commit to launching an extensive forensic investigation" to discover just who "stole" the video, and, if a suspect is found, to ask that criminal charges be brought against the suspect "in consultation with the Attorney General."
The video contains many memorable moments of the students' interacting with their school administrators. They shout "fuck you, and fuck the police" repeatedly while maintaining that "whiteness is the most violent fuckin' system to ever breathe!" Attempting a philosophical bridge, the students say they are "tired of white people talking about what black and brown people need" before getting to their real point: "Fuck you George [Bridges]; we don't wanna listen to a goddamn thing you have to say! No, you shut the fuck up."