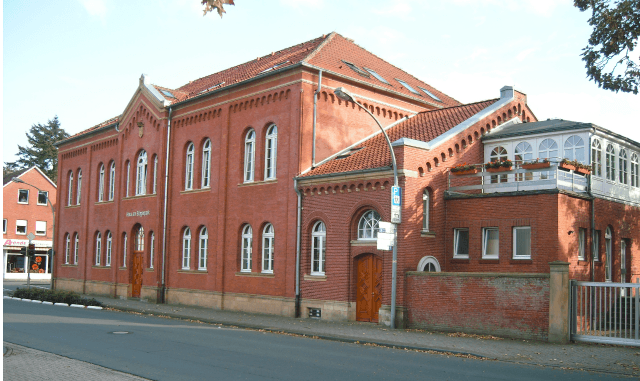 Neuenhaus, Germany: An 18-year-old Somali 'asylum seeker' has been charged with raping two disabled men before murdering the second victim's elderly wife.  The attack occurred in October 2016, but the press has refused to report the crimes until now. The killer is being given special treatment by prosecutors because of his youth. -GEG
An 18-year-old Somali 'asylum seeker' has been charged with raping two disabled, elderly men before murdering the second victim's wife in a care home in Neuenhaus, Germany.
The unthinkable crimes were committed on October 22, 2016, but have just now come to light, likely due to official suppression.
The Somali forced himself into the nursing home late at night and raped a 59-year-old man who was paralyzed.
He then moved on to his next male victim, and was caught in the demonic act by the man's 87-year-old wife.
He murdered the woman using 'great force' to dispense of the witness, according to German police.
An employee of the care home discovered the bloody crime scene, and alerted police, who arrested the Somali shortly after.
It's unclear how old the Somali rapist was when he committed the crimes, but according to GN, he is being tried in a "youth chamber," which could potentially lead to the lenient sentencing for which Germany has become so infamous for in cases of heinous violations committed by 'Merkel's guests.'
Additionally, the court is reportedly considering accommodating the Somali in a psychiatric hospital, citing "mental problems" and the fact that he may have been drunk during his rampage, despite his lawyer confirming that the charges were legitimate.
"The accused, who is represented by lawyer Paul Vogel from Berlin, admitted the correctness of the accusation allegations on Tuesday, but without deepening the facts," reports GN.
Numerous third-world invaders pouring into Europe, disguised by the globalist media and affiliated cabal as 'refugees,' are raping everyone and anyone, regardless of age, sex, or physical capacity.
Last month, a 19-year-old Moroccan man plead guilty to raping a 90-year-old German woman on her way home from church, in broad daylight.
Last week, it was announced that Afghan serial murderer and rapist, Hussein K., would be tried by German prosecutors as a juvenile, despite multiple medical age experts determining that he had been 22-years-old when he threw 19-year-old Maria Ladenburger's lifeless body into the Dreisam River in Freiburg. The girl was the daughter of a European Union official, and at least the second of Hussein's victims, as he had already served a meager 2.5 year prison term for raping a young Greek student and tossing her off a cliff.