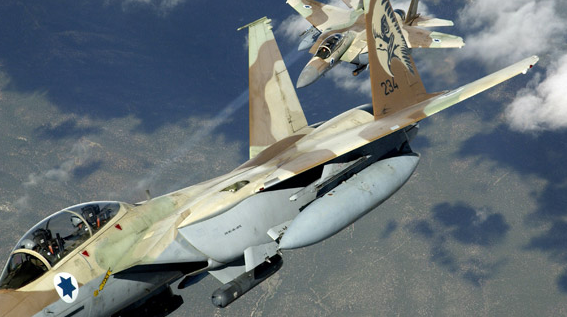 Syria, in response to an attack by Israeli forces, fired anti-aircraft missiles and says that one of the attacking planes was shot down. Israel says that the attacks were aimed, not against Syria, but against Hezbollah. Hezbollah is a military force from Lebanon fighting against ISIS, so these attacks are viewed as an Israeli  defense of ISIS. In an unusual move, Russia summoned the Israeli Ambassador for "clarification" of Israel's intent. –GEG
Throughout Syria's Civil War, Israeli warplanes have launched pretty regular attacks on military targets. Today's incidents were different in a few ways: Israel publicly acknowledged that they carried out the strikes, though they didn't say what was struck, and Syria fired anti-aircraft missiles at the raiding warplanes.
That Syria resisted the raids this time was a huge difference, and may suggest today's raids were bigger. Also pointing to this being no ordinary Israeli attack, Russia summoned the Israeli Ambassador after the incident to seek "clarification" on what happened, which is also unprecedented, with reports in the past of Israel having communications with Russia about operations in Syria and Lebanon to prevent incidents.
Exactly what ended up happening is a matter of some dispute. Syria claimed in state media to have shot down an Israeli warplane, hit a second one, and then the Israeli planes fled. Israeli officials said no damage was done to any planes, and that they'd intercepted one of the anti-aircraft missiles with an Arrow anti-missile system.