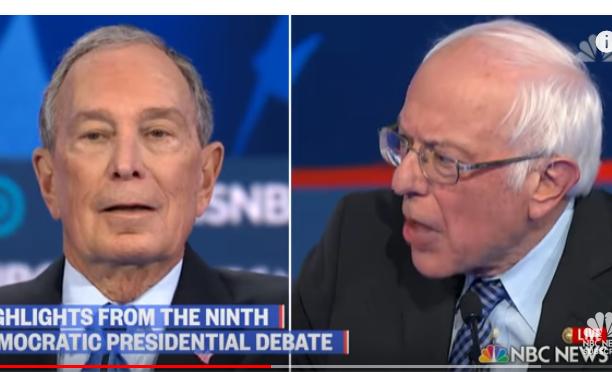 Billionaire Michael Bloomberg, the former Mayor of New York and current 2020 Democrat presidential contender, has reportedly spent $460 million of his own money to rise in the race, and critics say he is trying to buy the presidency. In the recent Democrat debate, he criticized communism and called out Bernie Sanders for claiming to be a socialist who owns three homes. Bloomberg was targeted for attack by the other candidates on the stage and he hesitated under the barrage.
Michael Bloomberg faced a barrage of attacks at his first Democratic presidential debate on Wednesday, as his rivals assailed the free-spending and fast-rising billionaire over his record on race, history of sexist comments and the use of his massive fortune to muscle his way into the contest.
In a rough debate debut that gave voters their first unscripted look at the media mogul and self-funding former New York mayor, Bloomberg seemed uncomfortable and hesitant as he defended his record and argued that he is Democrats' best chance of beating Republican President Donald Trump in November.
Bernie Sanders, Elizabeth Warren, Amy Klobuchar, Joe Biden and Pete Buttigieg all lined up to go after Bloomberg, who has surged in polls helped by an unprecedented advertising blitz. But they also heaped personal attacks on one another in the most contentious of the nine Democratic White House debates.
All of the contenders on the Las Vegas debate stage accused Bloomberg of trying to buy his way into the White House and said his record as mayor and businessman was not good enough to beat Trump.