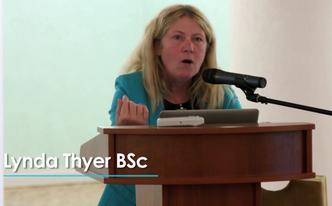 Lynda Thyer, a biochemist who worked for Immuno Biotech, a British company, was extradited from the UK to France on a European Arrest Warrant that is said to be illegal because it was issued by a prosecutor rather than a judge. A judge in Paris now has ordered her release. Thyer was imprisoned for selling an anti-cancer drug (GcMAF, Glyco-protein Macrophage Activating Factor), which is naturally produced in the body, has an anti-cancer effect and, as a supplement, costs much less than chemotherapy. David Noakes, former CEO of Immuno Biotech, served five months in prison in the UK on the same charges and also is facing extradition to France. Thyer and Noakes deny involvement with GcMAF in France. The National Health Federation that provided legal counsel for Thyer says the regulatory agencies in the UK and France are controlled by pharmaceutical corporations and are determined to stop the use of GcMAF because it is competition to their products. -GEG
A Parisian court, ruled over by a tough but fair judge, has ordered the French government today to release biochemist Lynda Thyer from prison, where she has been held since being kidnapped from England last August on a completely illegal European Arrest Warrant (EAW). The National Health Federation (NHF) retained the French criminal-law specialist attorney who won the court hearing today by arguing strenuously that the French government was acting illegally under European Union law, especially where the European Court of Justice is challenging the validity of the EAW because in France it is issued by a prosecutor and the prosecutor is not an independent judge according to required European standards.
            Ms. Thyer will be released on Sunday, December 8, 2019, unless the government appeals and wins in the Court of Appeals. NHF's legal team, which has won previous high-profile cases in France, has every intention of winning and forcing the government to free the innocent Lynda Thyer. This could turn out to be a landmark case since its outcome could affect every other EAW issued by French prosecutors.
It's All About the Cancer Cash Cow
            The $200 billion-a-year cancer industry has never liked competition. It would rather people be maimed, in pain, and die than lose this cash cow to competitors with a solution. GcMAF – a Glyco-protein Macrophage Activating Factor, naturally made in every healthy human – is one such solution and a very effective one.
            If used in the UK's medical system, it could save 120,000 lives a year. In North America, it could save a much larger number of lives. GcMAF has negligible or no side effects, is not dangerous, and costs only 1% what chemotherapy costs. In the UK, pharmaceutical corporations make £40,000 off of each round out of poisonous chemotherapy (100 times the cost of a GcMAF injection); and regulatory agencies around the World are protecting these ­huge profits at the expense of human and even animal lives.
            GcMAF was discovered in the human body in the 1980s by some 20 scientists and researched in the 1990s by Dr. Yamamoto. Except for the National Health Federation, which publicized GcMAF's existence as early as the Fall of 2008, and then continued to follow up on this important story thereafter, the general public has been left in the dark about GcMAF for some 25 years. Yet, GcMAF is one of the great stories of the Century. There are now 300 scientists, 150 peer-reviewed scientific research papers (half of which are re-published online with the U.S. National Library of Medicine), 350 doctors, 9,000 successful patients behind it, and at least 500,000 followers on YouTube.com.
            Unfortunately, the UK's Medicines and Healthcare products Regulatory Agency (MHRA) and France's Office Central de Lutte contre les Atteintes à l'Environnement et à la Santé Publique (OCLAESP), both of which are controlled by the pharmaceutical corporations, are determined to stop the use of GcMAF, because they are afraid that GcMAF will put chemotherapy and other medieval cancer "treatments" out of business.
            In England, David Noakes and his company (Immuno Biotech Ltd.) both became powerless to help cancer patients when their bank accounts were closed by the MHRA and the business shut down in mid-2015. At least 200 patients died when their supply of GcMAF was suddenly cut off. David himself served five months in Wandsworth (London) Prison until he was released in late April 2019. He is currently under an illegal extradition order to France, but has not yet been extradited.
An Innocent Woman
            Biochemist Lynda Thyer – a highly skilled GcMAF expert and scientist – was investigated by the MHRA for her involvement with Immuno Biotech but never prosecuted because she was so obviously innocent. In fact, Lynda Thyer is totally innocent of all charges in both France and England, but that did not prevent the French government from pressing groundless charges anyway.
            OCLAESP and French Investigating Judge Jean-Luc Gadaud were clearly told by the MHRA to prosecute David Noakes and Lynda Thyer. We know that because in the European Arrest Warrant (EAW) issued by Judge Gedaud, the OCLAESP admit that they were first contacted by the MHRA about David and Lynda. Gadaud's investigation should have uncovered that the company working in France was Duurzaam Gezond Producties BV of Holland and that neither David Noakes nor Lynda Thyer were having anything to do with France, except that Lynda had rented a vacation farmhouse near Cherbourg.
            Yet, in a blatant judicial abuse, Judge Gadaud invented nine false charges against David Noakes out of his own imagination, and then copied them over to Lynda Thyer, word for word, even including David's case number. Oops! Gadaud should serve five years in prison under the French penal code for this perjury. Neither Lynda nor David had anything to do with GcMAF in France.