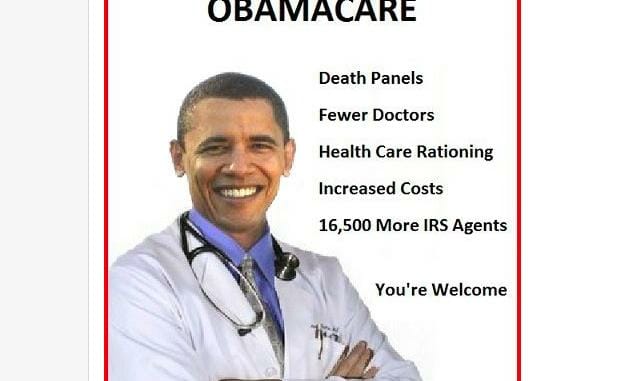 A federal appeals court has ruled that the individual mandate of the Affordable Care Act is unconstitutional. In the meantime, everything else in the law continues to be administered. The appeals court has directed the lower court to look at two issues: Is there any remaining part of the Act that can continue under the Constitution, and do states have the option of rejecting the law. [Collectivists in both major parties are in panic over the threat of losing government control over health care and passionately argue that millions of Americans will lose their health insurance if there are any serious restraints introduced to coverage. What they fail to say is that the American people already have lost their insurance. The fine print in the policies may look and read like insurance, but the reality is that they are a scheme to promise, promise, promise and tax, tax, tax until the system breaks, leaving only the political and financial elite with real health care. The rest will suffer and die prematurely and, in the meantime, live in poverty and slavery.] -GEG
A federal appeals court has found the Affordable Care Act's individual mandate unconstitutional but did not invalidate the entire law, which remains in effect.
The 2-1 decision by the 5th US Circuit Court of Appeals likely pushes any
Supreme Court
action on Obamacare until after the 2020 election but again thrusts
the issue of health care
into the forefront of the campaign — and extends the uncertainty surrounding the future of the landmark law, long a political target for President Donald Trump and other Republicans.
The challenge was brought by Texas and a coalition of Republican states after a failed 2017 congressional repeal effort, then later
joined by the Trump administration
— which, in a
dramatic reversal
from its earlier position, argued the entire law should be thrown out. "Let the courts do their job," Attorney General William Barr told Congress earlier this year.
The
ruling
should not affect the millions of Americans who signed up for 2020 coverage on the exchanges in recent weeks. Nearly 3.9 million people had selected policies through December 7, but millions more signed up or were automatically re-enrolled in policies through the end of open enrollment, which finished early Wednesday morning in most states.
Protections for those with preexisting conditions — one of the law's most popular provisions — remain in effect.
The court case is part of what once was considered
a long-shot attempt to gut the Affordable Care Act
. But two courts have now sided with the argument that a key part of Obamacare — the individual mandate requiring Americans to purchase health insurance — is no longer constitutional.
"The most straightforward reading applies: the mandate is a command.
Using that meaning, the individual mandate is unconstitutional," Wednesday's ruling states.
Additional source:
https://www.nbcnews.com/politics/supreme-court/court-strikes-down-obamacare-s-individual-mandate-unconstitutional-n1104476