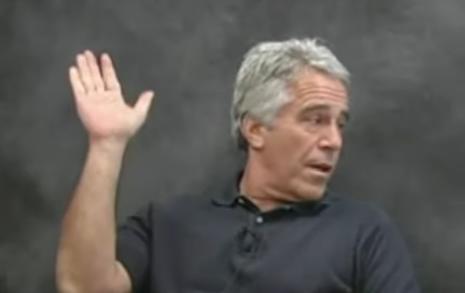 Journalist Katie Pavlich said that ABC may have covered up the Epstein pedophilia story to protect Hillary Clinton during the 2016 election, when the interview was done, as Bill Clinton was recorded flying on Epstein's private plane 26 times. ABC news anchor George Stephanopolous reportedly attended a dinner at Epstein's house after the billionaire was released from prison for having sex with a girl under 18 years of age. CNN also failed to report on the Epstein case years ago. The wife of Jeff Zucker, the president of CNN, has been photographed at several parties with Ghislaine Maxwell, the alleged accomplice and procurer for Jeffrey Epstein.

The female whistleblower who leaked the video of Amy Robach talking about ABC killing the story reportedly worked for ABC and later went to work for CBS. Both networks collaborated to locate the leaker and then fired her. ABC is still silent about who covered up the Epstein story and why. CBS, NBC, MSNBC and CNN are also ignoring the story, and Fox News is the only mainstream network reporting on it. 
Update: The young woman who was fired by CBS claims she is not the leaker.
Update: The young woman who was fired by CBS claims she is not the leaker.
Katie Pavlich Ties ABC's Epstein Cover-Up To Clintons, Stephanopoulos
Fox News contributor Katie Pavlich drew a straight line from ABC's alleged quashing of a bombshell Jeffrey Epstein story to the network's news anchor with ties to the Clintons.
Pavlich, who appeared Wednesday on "Tucker Carlson Tonight," suggested that ABC's reluctance to cover a story that tied former President Bill Clinton and others to the late convicted pedophile could be summed up in just one name: veteran ABC anchor George Stephanopoulos.
"There's no question, executives at ABC protected Jeffrey Epstein," host Tucker Carlson began. "Why do you think they did that?"
"Because their star anchor's name is George Stephanopoulos and of course George Stephanopoulos worked as Bill Clinton's communications director at the White House," Pavlich explained. "And when was this information given to Robach at ABC? When did she bring all this to her executives to say we should put this to air? Right before the 2016 election when Hillary Clinton was running on the Democratic ticket."
Pavlich went on to add that Stephanopoulos had his own direct connection to Epstein as well, noting that the ABC journalist had attended a dinner party at Epstein's home after Epstein served 13 months for soliciting underage girls.
"You're saying at the time Amy Robach took this story to her superiors and they said, 'I don't know who Jeffrey Epstein is,' his name was already all over the news as a convicted sex offender," Carlson clarified.
Additional source from True Pundit:
https://truepundit.com/photos-surface-of-cnn-president-zuckers-wife-at-multiple-parties-with-jeffrey-epsteins-lady-pimp/