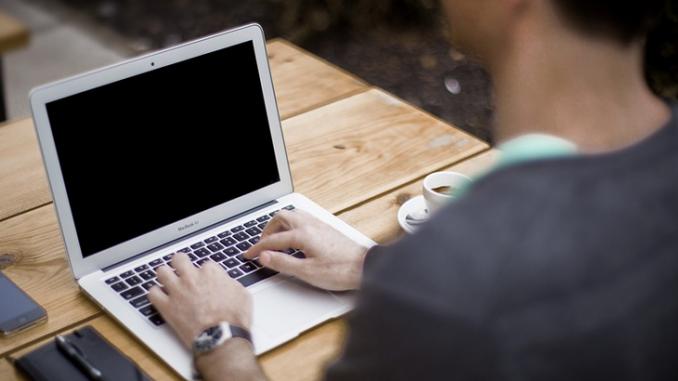 140 out of 197 Republicans legislators in the House voted for a bill, HR1044 "Fairness for High Skilled Immigrants Act." Drafted by business groups and Democrats, it provides green cards to 300,000 Indian contract workers and greatly increases the incentives for more Indian college graduates to take jobs in the United States.
Rand Paul introduced a companion bill, the BELIEVE Act (Backlog Elimination, Legal Immigration and Employment Visa Enhancement) that would nearly double high-skill immigration employment-based visas from 140,000 to 270,000 and boost legal immigration rates overall by authorizing the spouses and teenage children of immigrants to work. This would quadruple the number of working immigrants in the US, adding to the more than one-million legal migrants who settle here each year. -GEG
GOP legislators (140) voted for a bill drafted by business groups and Democrats which provides a green card giveaway to 300,000 Indian contract workers and dramatically increases the incentives for more Indian graduates to take college graduate jobs in the United States.
The 365- to-65 vote means the bill moves to the Senate, where GOP Senators are pushing a matching giveaway bill which is backed by Democrat Senator and presidential hopeful, Sen. Kamala Harris. Only 57 of 197 GOP legislators — and only eight Democrats — present voted against the giveaway.
The GOP's House leader, Rep. Kevin McCarthy, voted for the giveaway to Indian outsourcing workers.
The bill also helps U.S. real-estate investors by extending the green-card giveaway to the Chinese leaders who use the EB-5 program to buy green cards for their families.
The Senate's version of the bill was halted in late June when Sen. Rand Paul blocked a "unanimous consent" maneuver by GOP Utah Sen. Mike Lee. But Paul may switch his vote, allowing Lee to repeat his "unanimous consent" maneuver. Lee is backed by South Carolina Sen. Lindsey Graham, who chairs the Senate's judiciary committee.
Business groups touted the win before the vote. Via Twitter, Andrew Moriarty, deputy director of federal policy at Mark Zuckerberg's FWD.us advocacy group compared the HR.1044 "country caps" bill to the Democrats' DACA-amnesty bill:
This is a very important bipartisan effort that we strongly support… If this passes, it will join the Dream and Promise Act as two pieces of commonsense but CRUCIAL immigration legislation passed by the House this year, waiting only for a vote in the Senate.
The Department of Homeland Security finally announced its opposition to the Senate's version — S.386 — of the legislation, shortly before the House voted for the giveaway to Indian contract-workers and their U.S. employers:
The Department of Homeland Security does not support S. 386. The bill would do nothing to move the current employer-sponsored system toward a more merit-based system. The adverse effect on immigrant visa wait times for nationals of countries currently with lesser demand would be an obstacle to any potential plan to promote or increase immigration from countries who immigrants present reduced risk, such as Visa Waiver Program countries, or any other class of countries which the Administration may desire to provide preferential treatment (e.g., countries with which the U.S. has negotiated favorable trade deals).
The statement was signed by Joseph Joh, Assistant Director and Senior Adviser for the Office of Legislative Affairs at DHS.
Joh's letter may become irrelevant if business lobbies persuade top White House aides and President Donald Trump to accept the green-card bill as a variety of "merit-based immigration."
White House officials may also argue the bill has nothing to do with immigration and amnesties, but only deals with visa workers who are supposedly needed by high-tech companies. In practice, there is no shortage of high tech workers– only a shortage of CEOs and investors willing to spend the money needed to hire some of the many American professionals employed at other companies.
In the Senate, GOP leaders may choose to block the giveaway bill, in part, because it is being pushed by Sen. Kamala Harris, who may be the Democrats' challenger in 2020.
Establishment media outlets almost entirely ignored the HR.1044 bill prior to its approval. After the vote, Tai Kopan, the San Franciso Chronicle's Washington reporter, praised the House vote even though the legislation would raise the number of Indians seeking to displace the declining share of American graduates in her newspaper's home district of Silicon Valley:
Additional source:
https://www.nationalreview.com/corner/rand-paul-bill-would-increase-employment-based-immigration/