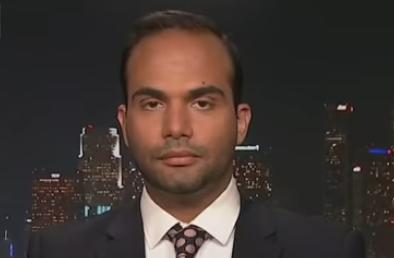 The NY Times reported that a mysterious Turkish woman, Azra Turk, "assisted" the FBI in 2016 to spy on George Papadopoulos, a Trump campaign aid, in an attempt to extract or create information that would damage the campaign. Papadopoulos was suspicious because Turk was supposed to be a liason to a Cambridge college professor who claimed to be interested in an article on an important energy project, yet, she could barely speak English. Her main objective seemed to be to seduce him. When he met with the professor, his main interest was to see if he had any information about Trump's relation with the Kremlin. The professor was paid more than $1-million dollars by the Obama administration for consultation and services rendered. Papadopoulos served jail time as part of a plea agreement he struck with special counsel Robert Mueller in 2018. -GEG
A mysterious Turkish woman who "assisted" FBI spy Stefan Halper in a London operation targeting Trump campaign aide George Papadopoulos has been revealed as yet another FBI operative sent to spy on the Trump campaign during the 2016 US election, according to the New York Times.
The woman, who went by the name Azra Turk, repeatedly flirted with Papadopoulos during their encounters as well as in email exchanges according to an October, 2018 Daily Caller report, confirmed today by the Times. "Turk," posed as Halper's assistant according to the report.
While in London in 2016, Ms. Turk exchanged emails with Mr. Papadopoulos, saying meeting him had been the "highlight of my trip," according to messages provided by Mr. Papadopoulos.

"I am excited about what the future holds for us :)," she wrote. –New York Times
And as the Times makes clear, "the FBI sent her to London as part of the counterintelligence inquiry opened that summer" to investigate the Trump campaign.
The conversation at a London bar in September 2016 took a strange turn when the woman sitting across from George Papadopoulos, a Trump campaign adviser, asked a direct question: Was the Trump campaign working with Russia?

…

Ms. Turk went to London to help oversee the politically sensitive operation, working alongside a longtime informant, the Cambridge professor Stefan A. Halper. The move was a sign that the bureau wanted in place a trained investigator for a layer of oversight, as well as someone who could gather information for or serve as a credible witness in any potential prosecution that emerged from the case. –New York Times