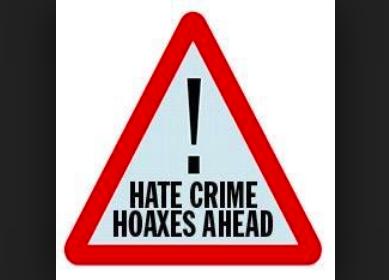 Senator Cory Booker called on the House of Representatives to pass a bill, that was passed by the Senate last summer, to designate lynching as a hate crime. The National Association for the Advancement of Colored People, the Anti-Defamation League, and the Equal Justice Initiative have championed the bill. [Cannot help but wonder if these same wise legislators would consider designating the fabrication of a hate crime to be a hate crime.] -GEG
There are odd things about gay black actor Jussie Smollett's claim he was attacked by two masked men who beat him, doused him with some chemicals, wrapped a rope around his neck and shouted Trump's "make America great again" slogan.
This was allegedly a random attack, but who carries a rope around Chicago?
Why did Smollett walk to a friend's home with the rope still on his neck?
How did the attackers, who allegedly shouted homophobic slurs, know that their victim was gay?
How did Smollett manage to hang on to both his phone and the Subway sandwich he bought just before being assaulted, when he says he fought back "like f..k"?
Why did he wait 40 minutes to call police?
Why won't he hand over his phone records to police, when he says he was on that phone to his manager when attacked?
Why can't police find any CCTV footage of the alleged assault, which must have occurred in the reported 60 seconds between footage of Smollett before and after?