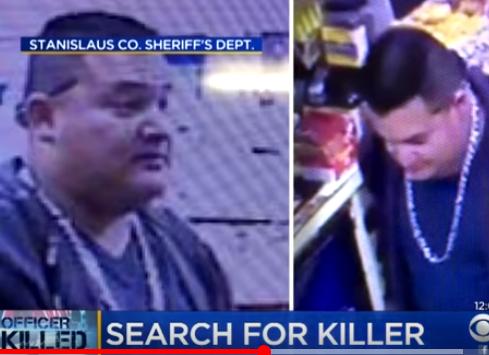 Stanislaus County, California: The man accused of shooting and killing police officer, Ronil Singh, who was a legal immigrant from Fiji, is still on the loose and believed to be near San Francisco. Police warn he is armed and dangerous. The name of the shooter and his country of origin have not yet been released to the public, but
authorities
say they know his identity. -GEG  
The man who allegedly killed a California police officer during a DUI traffic stop Wednesday is still at large and in the country illegally, police say.
The man suspected of killing Newman Police Officer Ronil Singh may currently be in an area southeast of San Francisco, according to the Stanislaus County sheriff's department,
Police warn he is armed and very dangerous.
"This suspect … is in our country illegally," Stanislaus County Sheriff Adam Christianson said at a press conference Thursday. "He doesn't belong here. He is a criminal."
Singh, a Fiji native who's served on the Newman police force since 2011, was described as an "American patriot" by Newman Police Chief Randy Richardson.
"He came to America with one purpose, and that was to serve this country," said Chief Richardson.