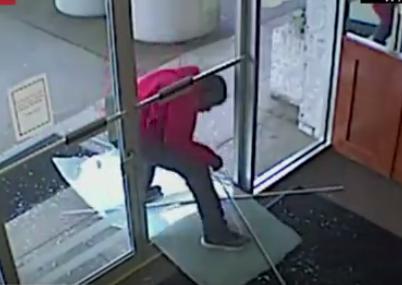 Washington, DC: An unarmed black man, described as being "irate", kicked in the front door of the local Fox News station and was shot once by a female security guard.  The man is reported to be in critical condition.  The man's motivation for the break-in is unknown at this time. 
A FOX 5 D.C. female security guard shot a 38-year-old black male who attempted to break into the building Monday afternoon.
The man was transported to a local hospital by ambulance and is reported to be in critical condition.
According to law enforcement, the intruder was "irate" and tried to kick in the front door of the building, reported Elizabeth Landers of CNN.
Via FOX 5:
A suspected intruder was shot trying to break into WTTG FOX 5's building in the Friendship Heights neighborhood in D.C. on Monday.

Police responded to the scene on Wisconsin Avenue around 3:15 p.m.

Police say the alleged intruder survived the shooting and was taken to a local hospital in critical condition.