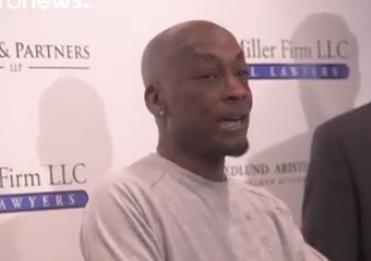 San Francisco: Monsanto was handed a stunning jury verdict of $289-million in a lawsuit by Dewayne Johnson, who is suffering from non-Hodgkin's lymphoma and says Monsanto's Roundup weedkiller gave him terminal cancer. Naturally, Monsanto will appeal the verdict, but this could become a precedent-setting case leading to further attempts to make Monsanto accountable for the illnesses caused by its products. There are an estimated 2,000 more cases like this in state courts and hundreds more in federal courts. -GEG
Summary by JW Williams
A San Francisco Jury awarded $289-million in damages to a former school groundskeeper, Dewayne Johnson, who said Monsanto's Roundup weedkiller gave him terminal cancer. Mr. Johnson applied the pesticide up to 30 times per year, and now suffers from non-Hodgkins lymphoma. As much as 80% of his body is covered with lesions. Monsanto says it will appeal the verdict. Monsanto is a subsidiary of Germany's Bayer AG, which bought the agrochemical company in June for $66-billion.
Johnson's case was the first to be heard, with 2,000 similar cases pending in Missouri, Delaware, and California courts. There are hundreds of more cases waiting to be heard in federal court pending a ruling to determine if there is sufficient evidence for a jury to hear the cases.
Monsanto says the EPA, the US National Health Institute, and health regulatory authorities around the world have declared their products to be safe. However, documents uncovered last year led to questions about Monsanto's efforts to influence the news media, to rig scientific research, and to hide data that revealed serious health hazards of their flagship product, RoundUp pesticide.