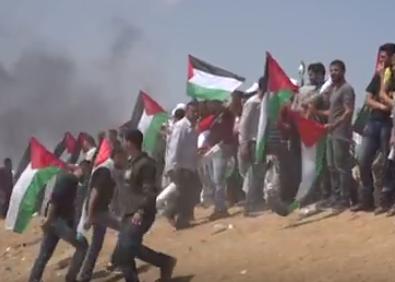 Turkey ordered Israel's ambassador to leave the country after Israeli forces killed 60 Palestinians on the Gaza border during protests against the opening of the US Embassy in Jerusalem. President Tayyip Erdogan described
Monday's
bloodshed as genocide and called Israel a terrorist state. Israel responded by expelling Turkish diplomats. This is the most severe diplomatic conflict between the two regional powers since Israeli marines stormed an aid ship to enforce a naval blockade of Gaza in 2010, killing ten Turkish activists and prompting a downgrade in diplomatic ties that lasted until 2016. -GEG
Turkey and Israel expelled each other's senior diplomats on Tuesday in a dispute over the killing by Israeli forces of 60 Palestinians a day earlier during protests on the Gaza border.
Turkey told Israel's ambassador to leave the country on Tuesday after Israeli forces killed 60 Palestinians during protests on the Gaza border against the opening of the U.S. Embassy in Jerusalem.
Turkey has been one of the most vocal critics of Israel's response to the Gaza protests and of the U.S. Embassy move, recalling its ambassadors from Tel Aviv and Washington and calling for an emergency meeting of Islamic nations on Friday.
 President Tayyip Erdogan described Monday's bloodshed, the deadliest for Palestinians since the 2014 Gaza conflict, as genocide and called Israel a terrorist state. The government declared three days of mourning.