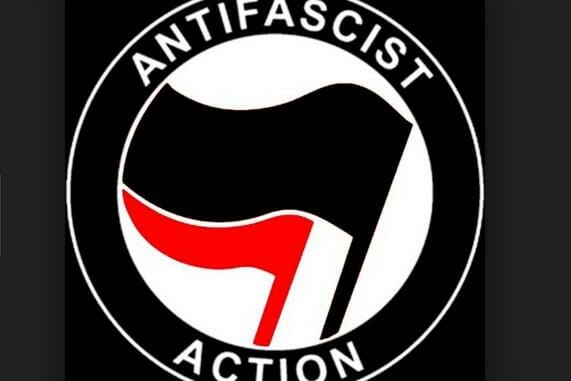 A German far-left Antifa group released a booklet on riot techniques to be used at the June conference for the populist Alternative for Germany (AfD) party.   Antifa recommends burning cars, attacking war memorials, and targeting political party offices for property destruction.  Additional targets for the conference at the end June include police stations, army barracks, and even a city library.
German alt-left Antifa extremists have released a new instructional booklet ahead of the populist Alternative for Germany (AfD) conference in Augsburg which teaches and encourages "riot tourists" to burn cars, attack war memorials, and target political party offices.
The 44-page booklet was posted to the notorious Indymedia web platform that previously hosted the now-banned Linksunten website, which also posted tutorials on sabotage and other acts of terror and violence following last year's riots at the G2o meeting in Hamburg.
Within the booklet, titled "Augsburg for Riot Tourists", and on an external blog site mirroring the guide that features the Antifa logo, the far-left extremist group states: "We are calling for a revolt against the German collective on the occasion of the AfD party conference in Augsburg."
Other targets listed include "collaborators" such as police stations, army barracks, and even a city library, all with helpful symbols identifying whether the locations have compresenive security coverage, or have CCTV cameras watching them.
The group also warns fellow extremists to wear gloves, even when picking up rocks to throw at buildings or people noting that it is possible their fingerprints could be lifted from the stones.
The instructions for violence are credited to "Prisma", a notorious far-left terror manual that calls on extremists to commit violence and shows detailed diagrammes on building firebombs, sabotaging infrastructure, and avoiding police. The blog site also provides direct links to the Prisma terror document.
Far-left extremists have caused violence at previous AfD conferences including last year in which police in Hannover deployed water cannons against them.