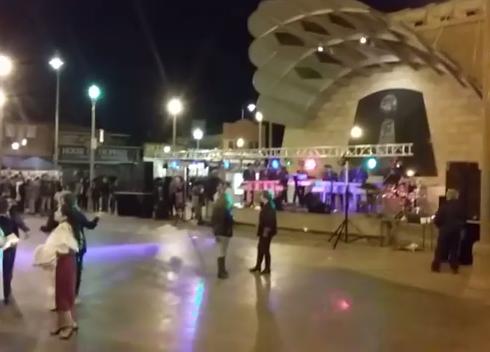 Here's a switch: Boyle Heights, a Hispanic section of East Los Angeles, is fighting against the influx of Caucasians. Defend Boyle Heights, an activist group made up of people of mostly Mexican descent, are angry at being 'displaced' by white "invaders" and want them expelled by any means necessary instead of welcoming 'diversity' and 'cultural enrichment.' -GEG
In a nearly 7,000 word essay on Monday, Yahoo News hailed a "new generation of anti-gentrification activists" who've rejected "the old, peaceful forms of resistance" for terroristic threats and violence aimed at "frightening off invaders."
"Defend Boyle Heights" is a group of activists, mostly of Mexican descent, who are angry over being "displaced" by white "invaders" in their Los Angeles communities.
Rather than greet the white folks as "immigrants" who are coming to "diversify" and "culturally enrich" their town, the Defend Boyle Heights activists are working to have them expelled "by any means necessary."
From Yahoo News:

LOS ANGELES — The protest at Mariachi Plaza didn't seem, at first, like a declaration of war.

In fact, the Feb. 7 event looked like the same sort of grassroots, anti-gentrification gathering that might have taken place in any big American city at any point over the past 10 years as higher-income transplants have increasingly colonized lower-income urban communities, remaking once marginalized neighborhoods in their own cold-brew-and-kombucha image.