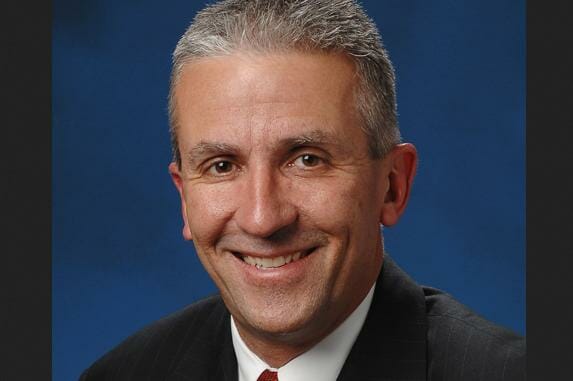 Pennsylvania state legislature Senator ,Mike Folmer, is seeking support for a law that would require medical professionals to obtain informed consent from parents, which would require that they be told of potential risks associated with the ingredients of vaccines. Folmer says the present laws limit parental rights to refuse vaccines and violate the constitutional right of due process. He also is planning a resolution requesting Congress to repeal the 1986 National Childhood Vaccine Injury Act that shields vaccine makers from liability for vaccine injuries and prevents parents from suing for damages. -GEG
A Pennsylvania lawmaker is working to pass legislation in the state that would require medical professionals to inform parents of potential risks associated with vaccines and the ingredients which they contain.
State Sen. Mike Folmer (R-Lebanon) says his intent isn't to discourage people from vaccinating their children if they wish to, only to ensure that they give proper informed consent before the vaccinations are administered.
"My bill doesn't forbid vaccinations, it just says let me be informed,"  he told Pennsylvania's ABC 27 News.
"Isn't the old adage as a Libertarian buyer beware? This is basically, I'm aware. Where I can make an informed consent decision on what I'm doing with my child," he added.
The lawmaker is also planning a resolution asking Congress to repeal the 1986 National Childhood Vaccine Injury Act, which makes it virtually impossible for parents to sue pharmaceutical companies in the event that vaccines do cause a negative health outcome. Folmer contends that the legislation limits parent rights to refuse vaccines and violates the 5th Amendment's guarantee of due process.
"Informed consent is already required for a number of medical treatments and procedures: surgery, chemotherapy, radiation and blood transfusions. My legislation would extend patients' rights to informed consent to vaccinations by requiring them to be informed of the potential risks and benefits of the vaccinations they are being given," he explained in a recent op-ed for The News-Item. "More importantly, my legislation will require patients be given this information prior to their consenting to receive a vaccination.
"I believe informed consent should, at a minimum, mean the person from whom consent is being sought be given the opportunity to understand what they are being given, what the risks and benefits are and other potential consequences of the procedure they are facing."
Members of the Pennsylvania medical establishment are already hitting back at the lawmaker.
As ABC 27 reported:
The medical establishment insists such a bill is unnecessary.

"It is very important for our children to get immunized and for the schools to track that," said Dr. Rachel Levine, the state's physician general and acting secretary of Health.

Levine is also a former pediatrician who says parents do sign off on vaccines and further, the science is settled.

"The vaccines are safe and effective and children and their families should be receiving them," Levine said.
But the lawmaker says he isn't ready to take their word for it with total faith, citing studies over the years which have linked vaccines to increases in autism rates.