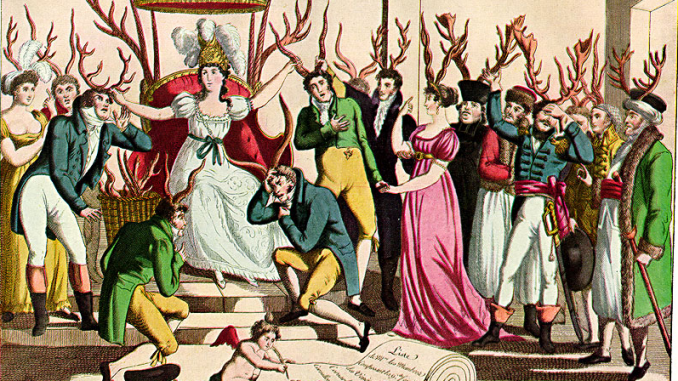 CNN is encouraging couples to engage in deviant sex through 'cuckolding', which is a relationship in which one person enjoys watching his or her spouse engage in sex with someone else. [All collectivist regimes seek to destroy the family because it is an alternative to dependence on the state. If cuckholding can be popularized and made to seem 'normal' by a major TV network, what chance does the family have?] -GEG
Apparently some over at CNN think the concept of a man's partner sleeping around with other men might have "positive" effects on some couples.
The claim is based off a recent study by David Ley, Justin Lehmiller, and the writer Dan Savage, a deviant and social deconstructionist of the highest order. In it, the authors find that "acting on cuckolding fantasies can be a largely positive experience for many couples, and hardly a sign of weakness," according to CNN.
Over the last two years, the term cuckold (a word meaning someone who willingly encourages or allows his wife to have sexual relations with other men) or "cuck" has become an insult directed towards those seen as weak or unprincipled.
"This fantasy has been around as long as marriage and sexuality," said one of the study's authors, Ley, who is also the author of "Insatiable Wives," a book addressing cuckolding in heterosexual couples. "But we're hearing more and more about it these days, and more people are rejecting the social stigma against this fantasy" Ley said.
So, let's take a look at this so-called study:
For starters, the study is called "The Psychology of Gay Men's Cuckolding Fantasies" and centered around 580 "gay-identified men." The idea that such a study's findings would have implications for heterosexuals (the majority of people) is completely untenable, considering the very basic fact that homosexuals and heterosexuals have very obviously different sexual proclivities and habits.
Of course, that didn't stop CNN from stating that such a practice could somehow benefit couples.