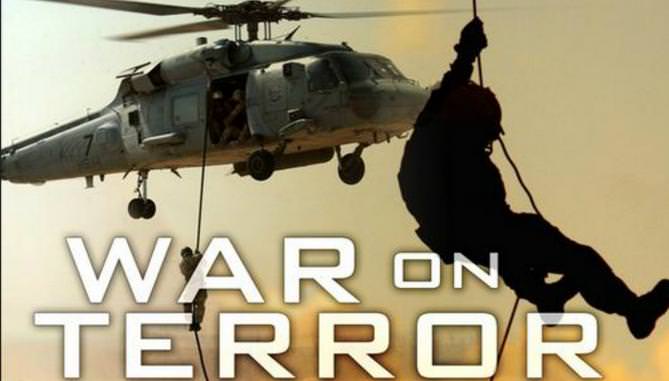 A study by Brown University estimates that US wars between 2001 and 2018 have cost each individual American taxpayer $23,386. There have been an estimated 7,000 military fatalities and 52,500 injuries. Spending on veterans benefits has increased by nearly $300 billion since 2001 due to wars in the Middle East. -GEG
The United States is expected to spend nearly $6 trillion through 2018 on government-wide costs related to the wars waged in Iraq, Afghanistan, and Syria since 2001, reveals a study by Brown University's Watson Institute for International and Public Affairs.
According to Brown University's Cost of War project analysis, authored by Neta Crawford, the total estimated cost of U.S. wars between 2001 and 2018 amounts to about $23,386 per individual American taxpayer, which is more than three times the amount ($7,740) calculated by the Pentagon.
The Pentagon's study, dubbed the "Estimated Cost to Each Taxpayer for the Wars in Afghanistan, Iraq, and Syria," places the total authorized war spending on those conflicts between 2001 and 2018 at $1.5 trillion.
Unlike assessments conducted by the Pentagon and other analysts, Crawford's estimate takes into account trillions in conflict-linked spending appropriated mainly through the U.S. Departments of Homeland Security, State, Defense, and Veteran Affairs.
On top of direct war spending through the Pentagon, the Brown University study includes $880 billion in new base defense costs linked to combat operations in Iraq, Afghanistan, and Syria, in addition to nearly $780 billion in Department of Homeland Security costs.
Moreover, the study notes that spending on veterans benefits has increased by nearly $300 billion since 2001 due to those wars.
Nevertheless, the Brown study notes that its "estimate is also conservative," adding:
This report has not included here state and local government expenses related to medical care of veterans and homeland security. Nor does this report calculate the macro economic costs of war for the US economy. And while this report discusses some of the ways that families bear the burden of caring for seriously veterans [sic], I have not added a value for the costs of their uncompensated care.
The Cost of War project acknowledges that, since the U.S. Congress has yet to pass a budget for 2018, the figures for that period are estimates based on the previous year's appropriations or the amount that the relevant department has requested.
Overall, Brown University found:
As of late September 2017, the United States wars in Iraq, Afghanistan, Pakistan and Syria and the additional spending on Homeland Security, and the Departments of Defense and Veterans Affairs since the 9/11 attacks totaled more than $4.3 trillion in current dollars through FY2017. Adding likely costs for FY2018 and estimated future spending on veterans, the costs of war total more than $5.6 trillion.
Besides the trillions of dollars spent on the post-9/11 conflicts, the wars have imposed a profound human cost on Americans: nearly 7,000 U.S. military fatalities and more than 52,500 injuries, according to Breitbart News's analysis of casualties in Afghanistan, Iraq, and Syria since 2001.