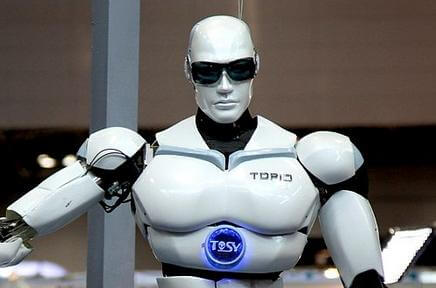 Anthony Levandowski, a multi-millionaire Silicon Valley elitist, started a religious organization, the Way of the Future, based around the concept of worshiping artificial intelligence as a God. Singularity is the goal, where man merges with computer, and the biological body is obsolete.
Documents uncovered as part of a separate court case reveal that multi-millionaire Silicon Valley elitist Anthony Levandowski started a religion based around the concept of worshipping artificial intelligence as a God.
Levandowski, who is currently embroiled in a high profile lawsuit with Google over accusations he stole sensitive data about their self-driving car program and gave it to Uber, founded a religious organization called Way of the Future two years ago.
The goal of the religion is to "develop and promote the realization of a Godhead based on Artificial Intelligence," in line with the species reaching the singularity, the point at which computers surpass humanity in intelligence.
Although the group has not responded to requests from the IRS for the forms it must submit annually to operate as a non-profit religious corporation, "Documents filed with California show that Levandowski is Way of the Future's CEO and President, and that it aims "through understanding and worship of the Godhead, [to] contribute to the betterment of society," reports Wired Magazine.
As we have previously documented, the Singularity is embraced by many Silicon Valley elitists as part of their drive to achieve immortality by merging man with machine.