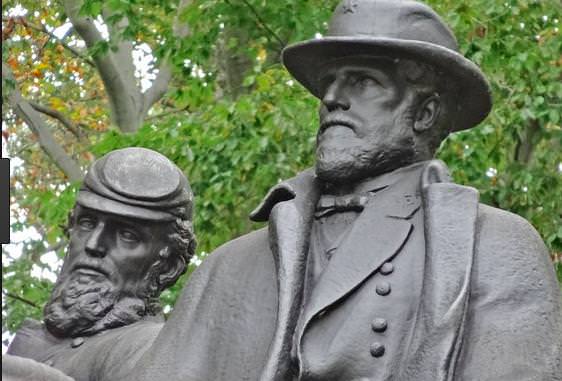 Baltimore's Democrat mayor, Catherine Pugh, and the city council, ordered the night-time removal of four Confederate memorials, including monuments of Robert E. Lee and "Stonewall" Jackson, Pugh says she did it to avoid violence. [Apparently, she does not think that using the Baltimore police to protect property against thugs is an acceptable option.] –GEG
Baltimore's mayor said she wanted to move "quickly and quietly" after officials approved a plan to remove four Confederate statues Monday night, a decision that came amid a national furor over a violent white nationalist gathering in Virginia organized to protest the removal of a Confederate statue there.
Mayor Catherine Pugh told reporters Wednesday morning she felt the best way to remove the monuments, in an effort to keep the community safe, was to do the work overnight.
"I though there's enough grandstanding, enough speeches being made [on the top], let's get it done," she said. "I spoke with the city council on Monday and said, 'With the climate in this nation, I think it's very important that we move quickly and quietly'…and that's what I did."
Pugh, who is African-American, added: "I wanted them out of this city."
The Baltimore City Council approved the plan Monday night to remove four Confederate statues from the city's public spaces – just two days after the deadly white supremacist rally in Charlottesville, Va. on Saturday.
Pugh reiterated several times that the city's plan had been in the works since June, and earlier said the quick overnight action was designed to avoid violent conflicts like what Charlottesville experienced.