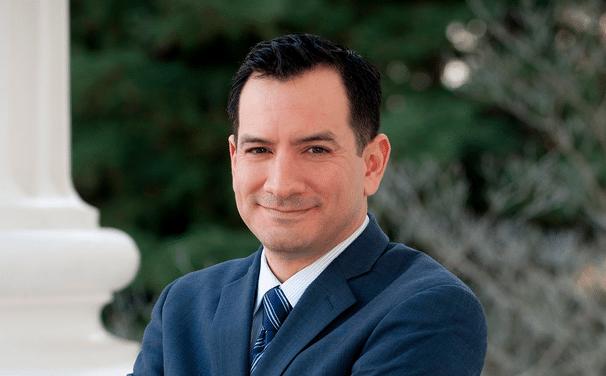 California: Disgruntled leftists are making death threats against Anthony Rendon, Speaker of the Assembly, for blocking the single-payer healthcare plan that would cover anyone who wants medical care and would cost $400 billion per year. Rendon says critics are accusing him of causing the death of people who would be saved if the heath-care plan were in place. At the national level, Democrats are making the same claims to protest efforts to eliminate or overhaul Obamacare. [Under government healthcare, it is true that more people are covered, but it also is true that more people die from death panels, mandatory toxic treatments, and inadequate care. The free market – which includes genuine charity instead of political pretense at charity – always produces better healthcare for more people, including the poor.] –GEG
Some leftists are so angry at California State Assembly Speaker Anthony Rendon (D-Paramount) for blocking a vote on a single-payer, government-run health care plan that they have been sending him death threats for days.
The bill, the Healthy California Act (SB 562), passed the California State Senate earlier this month. The bill has a price tag of $400 billion — many times larger than the current state budget — but no plan to pay for the new system.
Sen. Bernie Sanders (I-VT) urged California: "Please lead the country and pass the single-payer bill." But Democrat Governor Jerry Brown was skeptical, wondering openly how the state would ever manage to afford to pay for it.
Rendon supports single-payer in theory, but said the bill was "woefully inadequate," according to the San Jose Mercury News: "[I]t does not address many serious issues, such as financing, delivery of care, cost controls or the realities of needed action by the Trump administration and voters to make SB 562 a genuine piece of legislation."
In return, he has begun to receive death threats. Rendon told the Sacramento Bee that he and his family have begun receiving threats through social media, including one that advised him to check "his schedule for baseball practice," a reference to the shooting attack on several congressional Republicans at a baseball practice earlier this month.
Rendon also told the San Jose Mercury News that he felt threatened specifically because critics were accusing him of causing the death of people who, they claimed, would not have health care if it did not come from the new bill.
"What's really bothersome for me is to read some of the threads and some of the comments from people who really believe that this bill would have actually provided services. What's disappointing is that those folks seem to have been sold a bill of goods," Rendon told the Bee.