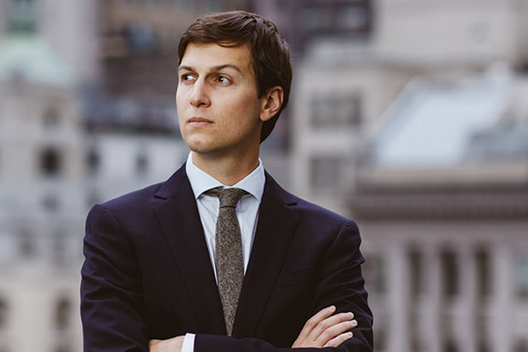 Jared Kushner, President Trump's son-in-law and top advisor, failed to mention on his financial disclosure form that he is part-owner of a real estate finance firm along with Hillary supporter, George Soros and Goldman Sachs. The firm also received a $250-million line of credit from the family office of George Soros. –GEG
Jared Kushner failed to disclose his ownership of a real estate startup linked to Goldman Sachs and George Soros, according to a report Tuesday.
Kushner, President Trump's son-in-law and top adviser, didn't note on his government financial disclosure form that he is a part-owner of real estate finance firm Cadre, which matches investors with real estate projects, the Wall Street Journal reported.
Cadre's other investors include Goldman Sachs, billionaire and top Democratic donor Soros and PayPal co-founder Peter Thiel.
Kushner also didn't disclose at least $1 billion in loans from more than 20 lenders, as well as various properties and companies he partly owns, according to the Journal, which reviewed securities and other filings.
More than $300 million of the debt was backed by personal guarantees, the review found.
Kushner's lawyer Jamie Gorelick said he reported his ownership of a company called BFPS Ventures LLC, which includes Cadre. The form, though, doesn't specifically mention Cadre.
Gorelick said Kushner's stake in Cadre — which he founded in 2014 with his brother Joshua and pal Ryan Williams — is outlined in a revised financial disclosure form that will be made public once it's certified by ethics officials.