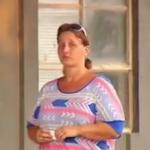 Woman Who Rescued 27 Cats and Dogs During Hurricane Florence Is Arrested for Practicing Veterinary Medicine Without a License
Wayne County, North Carolina: Tammie Hedges founded Crazy's Claws N Paws animal rescue and recruited volunteers to help her save 27 cats and dogs that had been left behind in the rising flood waters during Hurricane Florence. She converted a warehouse into a temporary shelter and gave several sick animals amoxicillin and used a topical antibiotic ointment on others. She also sought a donation of Tramadol, a painkiller used for dogs and cats. Hedges was arrested and charged with twelve counts of practicing veterinary medicine without a license and one count of soliciting a controlled substance. [Collectivism at its finest.] -GEG
The Good Samaritan who rescued 27 cats and dogs during Hurricane Florence has been arrested for illegally practicing veterinary medicine.
Tammie Hedges founded Crazy's Claws N Paws animal rescue and recruited volunteers to help her save animals that had been left behind in the rising flood waters. She converted a warehouse into a temporary shelter. But Wayne County animal control learned about the shelter, and confiscated the animals.
Wayne County Animal Services manager Frank Sauls took the animals and told Hedges she didn't register the warehouse as a shelter. At the time, he told the Goldsboro News-Argus: "If we didn't feel like anything was being done wrong, we would not have taken [the animals]," and that it was now "for the courts to decide."
Even though Hedges gave up the animals, she was arrested and charged with 12 counts of practicing veterinary medicine without a license and a single count of soliciting a schedule IV controlled substance, according to the News-Argus. She was released on a $10,000 secured bond.