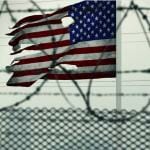 NY Mayor de Blasio Refuses to Call National Guard After Looting and Cop Beatings
New York deployed 8,000 police on Monday, and they were overwhelmed. Thousands of looters took the streets after dark and hit places all over the city. Governor Cuomo threatened to take over for de Blasio if the Mayor cannot control the violence and looting, but state troops have not yet been called. Over 700 looters were arrested, but more than 400 were immediately released without bail. [As stated in a previous report, it appears that city and state leaders have ordered police to stand down to encourage as much violence and destruction as possible to eventually justify martial law, which is the end game for ending America as a free nation.] -GEG
What a fool.
On Monday night looters and thugs beat police officers and looted the premier stores in Manhattan including Macy's Department Store.
On Tuesday New York City Mayor Bill de Blasio told reporters he would not bring in the National Guard to protect the people and businesses of New York City.
Mayor de Blasio: We do not need nor do we think it's wise for the National Guard to be in New York City, nor any armed forces.
Except the armed looters.
Additional source:
https://www.breitbart.com/politics/2020/06/02/over-400-nyc-looters-to-be-freed-from-jail-thanks-to-bail-reform-policy/